June 2011
My gender-based policy revealed my spirit of fear
It would take a lot for me to change my mind about allowing men to be alone with my children.
Seven years counseling women recovering from all kinds of horrors experienced at the hands of men, a season that coincided with my first seven years of motherhood, instilled in me a firm belief that men should not be caregivers for kids. At least not for mine.
Yet this month, ...
continue reading
---
The Internal Revenue Service announced it has increased the optional standard mileage rate that employers can use to reimburse employees who drive personal vehicles for business purposes.
The IRS increased the rate to 55.5 cents per mile for travel occurring between July 1 and December 31.
The rate was 51 cents for January 1 to June 30.
Many pastors and staff members ...
continue reading
---
A routine check-up for managing all of our life roles
When I start to feel drained of energy, or when I snap at people or feel resentful when I'm asked to help, these are my clues that my life is out of shape. Usually saying yes to too many opportunities is what pushes me over the edge. When life starts feeling like it's getting out of control, it's time to stop and assess priorities. Here's a check-up I use ...
continue reading
---
Making the most of vacations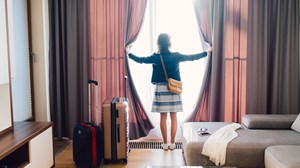 One of the things I tend to neglect (and I know many leaders who struggle with this as well) is fully utilizing vacation time. I underestimate the value of rejuvenation that happens when I disconnect my mind from my usual routine and responsibility. I too easily miss the importance of time with family and friends, laughing, playing, and resting. And oftentimes my vacation ...
continue reading
---
Focusing on the right community ministry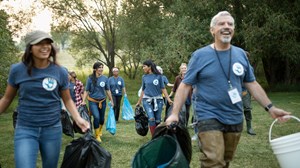 I frequently work with churches that are located in communities with multiple needs and issues. In urban neighborhoods, and more frequently now in suburbs and rural communities, you might find the following issues:
high levels of unemployment, with families struggling to meet basic needs as a result
an achievement gap between children who live in poverty and those who don't, resulting in lower graduation rates and college attendance for youth from poor families
continue reading