May 2011
A five-day church fast revealed a different hunger.
Recently, my church experienced its first-ever Five Day Challenge, an initiative launched several years ago by Willow Creek Community Church. The Challenge encourages people to eat only small portions of rice and beans at each meal as a tangible experience of the hunger that the bottom economic half of the world endures daily.
Like any good leader, I prepared my team in advance. ...
continue reading
---
The power of social media for ministry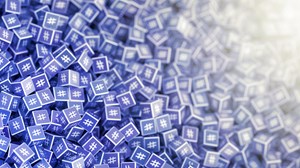 I swore I wouldn't sign up for Twitter. It seemed like a nuisance. I had already given in to Facebook and started my personal blog. I didn't need one more thing!
But I quickly realized that as a leader in a church with a population of primarily Generation X and Y, I needed to engage this medium if I intended to influence them. Little did I know that less than a year ...
continue reading
---
God sometimes builds our platform–and our purpose–from our pain.
I am not sure the North American church in general does the right thing on Mother's Day or Father's Day. Then again, I don't always attend church on these feel-good holidays because frankly, they don't make me feel so good.
As a 38-year-old woman who married in her mid-30s, my biological clock ticks on and my womb and arms remain empty, at least for now. I focus on seminary, ...
continue reading