Three Ways to Kill a Small Group
Avoid these sure-thing saboteurs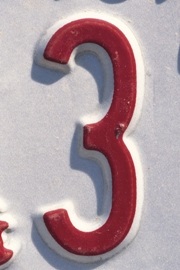 You've worked hard to prepare for your first small group: the invitations have been sent, the curriculum selected, the brownies baked. Everything you need for an amazing small-group experience! Except…it's not that easy. It takes much more than good marketing to make a small group actually thrive. And if you aren't careful, you can kill yours in three easy steps:
Step #1: Misread Purpose
Kill your group fast by misreading its purpose. Take a bunch of women who've never met and expect them to be really vulnerable in the first meeting. Or take a group of women who've never studied the Bible and ask them questions using words like "atonement," "predestination," or "lexicons." Or you can take a group of thoughtful, educated businesswomen and tell them you'll be making a magnet craft with puffy paint every week.
Step #2: Don't Prepare
Another easy killer is to spend more time preparing the brownies than your content. Use poorly written curriculum on topics that don't interest or challenge anyone. Better yet, don't prepare at all—just read the questions out of the book as you go along. Nothing says, "I care about you being here" like a leader who clearly hasn't done any work in advance.
Step #3: Go Desperate Housewives
Proverbs 18:8 says, "Rumors are dainty morsels that sink deep into one's heart." There is a part of us that responds to juicy information. But there is a part of us that knows this kind of talk doesn't bring life at all. If you want to kill your small group, allow a gossip to dominate the conversation. Let her disguise her complaints about others in the guise of prayer requests, and even when you don't like it, allow it to continue.
If you don't have the gossip problem, you can still kill the group. Just allow anyone to dominate the conversation. Whether it's a prayer request or a continual problem relationship, allowing a small-group member to become the focal point of your time doesn't just distract others—it actually detracts from the group by taking your focus off Christ.
Good News
Before this article makes you give up on small groups forever, take heart! The good news about these killers is that doing the opposite can make your small group great.
The first small-group killer is to misread its purpose—the first secret to thriving is casting vision. What is the purpose of your group? Is it for growing relationships? Learning more about God through Scripture? Group therapy? (Couldn't resist.) Small groups can be tricky because they can be any number of things. The secret to making yours thrive is to be clear with the expectations of the group.