Godly Decision Making
We must understand the dynamics of discernment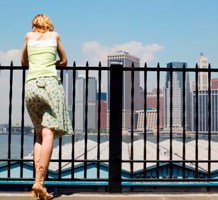 At some point we are faced with a decision that requires us to make a choice in which we are aware of our desire to discern the will of God in the matter. Now we discover that discernment is also a spiritual practice that does what all spiritual disciplines do: it offers us a concrete way of opening to the activity of God beyond what we can do for ourselves.
While it is beyond the scope of this article to outline the practice of personal discernment in detail, I will describe several dynamics of discernment that can be practiced personally in such a way as to prepare individuals for discernment at the leadership level.
The prayer for indifference. The first and most essential dynamic of discernment is the movement toward indifference. In the context of spiritual discernment, indifference is a positive term signifying that "I am indifferent to anything but God's will." This is "interior freedom" or a state of openness to God in which we are free from undue attachment to any particular outcome. There is a capacity to relinquish whatever might keep us from choosing God and love, and we have come to a place where we want God and God's will more than anything—more than ego gratification, more than wanting to look good in the eyes of others, more than personal ownership, comfort or advantage. We ask God to bring us to a place where we want "God's will, nothing more, nothing less, nothing else" so that we can pray the prayer of indifference—"Not my will but thine be done."
Coming to a place of indifference is no small thing—especially if we are facing a decision in which the outcome really matters to us or we have a vested interest in it. It is even harder in a leadership setting where egos are on the line, where posturing and maneuvering is the norm and territorialism lies right under the surface of our polite prayers, words, and handshakes. In fact, indifference is not something we can achieve for ourselves. Just like everything else that is of significance in the spiritual life, God must accomplish this for us—which is why all we can do is pray and wait for it to be given. And God cannot give us indifference apart from our offering ourselves to him in the discipline of detachment.
A question that can help us identify where we need to be made indifferent is, What needs to die in me in order for God's will to come forth in my life? or, Is there anything I need to set aside so that I can be open to what God wants? There are times when the answer requires death to self so the life of Christ can be born more fully in us. It is a spiritual death in which we lay down our own will in order to embrace God's will.