Olympic Glory, Wildfire, and Brave
Three recent events that matter to your ministry
To God Be the Olympic Glory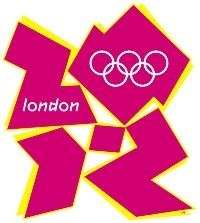 It's July, which means we now have less than a month until the 2012 Olympic Games begin in London. The quadrennial celebration of sport and global goodwill kicks off three weeks of swimming, track and field, gymnastics, and team handball on July 27th with an opening ceremony directed by Danny Boyle (of Slumdog Millionaire fame).
Among the female U.S. athletes already gaining attention are the five members of the newly announced women's gymnastics team, including current world champion Jordyn Wieber and gold-medal contender Gabby Douglas, both making their Olympic debuts at age 16. Despite its relative obscurity during non-Olympic years, women's gymnastics has become one of the most popular events of the Summer Games, and former Olympic champions have become household names—who could forget Kerri Strug's final vault in Atlanta, or Mary Lou Retton's perfect 10? More recent Olympians, however, have taken strides to associate their names not just with their gold medals but also with their faith—both Dominique Moceanu (a member of the 1996 gold-medal team) and Shawn Johnson (all-around and team silver medalist in 2008) recently published memoirs detailing not just their experiences in the highly demanding sport but also with their Christian faith.
Lolo Jones is another Olympian who has spoken out about her faith as her Olympic berth in the 100-meter hurdles has given her wider exposure in the past weeks. In an interview for HBO's Real Sports, she told Mary Carillo of her virginity, "It's just a gift I want to give my husband. But please understand this journey has been hard. There's virgins out there and I want to let them know that it's the hardest thing I've ever done in my life. Harder than training for the Olympics. Harder than graduating from college has been to stay a virgin before marriage. I've been tempted, I've had plenty of opportunities." And she credits her decision to remain abstinent to her Christian faith. Like Tim Tebow before her, Lolo is putting a face on the virginity movement that will surely have more people talking about why an attractive, mature woman might make the choice to save herself for marriage.
Responding to Colorado Wildfires
Devastating images of the Colorado wildfires have filled our TV screens and computer monitors since they first began spreading about two weeks ago. Since that time, more than 30,000 people have evacuated their homes and more than 350 homes have burned to the ground. Often we look to the news for points of conversation, but when a natural disaster of this scale disrupts the lives of so many, conversation falls woefully short. We are called to act.
The recovery will be a long and difficult process for those affected by the fires. "For us, it's the beginning of the long haul," said Anne Marie Borrego, a spokesperson for the Red Cross. "When disaster occurs…we are there so much longer, long after the television cameras pack up and leave."
Whether it's as a church, a small group, a women's group, an independent group, or an individual, consider how you can demonstrate God's love through not just prayer but also physical provision. HelpColoradoNow.org offers a list of ways to help, including volunteer opportunities, charitable organizations coordinating fundraising efforts, and guidelines for material donations.
A Brave Heroine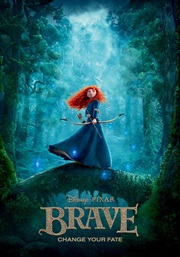 Last weekend Disney/Pixar Studios, the creators of Toy Story, Up, and Wall-E, released Brave, its first movie to feature a female heroine. This doesn't seem like it should be a big deal, as Disney practically invented the princess economy, but this movie is the first of Pixar's 13 films anchored by a girl.
Brave tells the story of Merida, a young Scottish princess who struggles to accept her fate of marrying whatever man wins a series of challenges for her hand. After one full week in release, it was deemed a success both commercially ($66.7 million earned in its opening weekend alone) and critically (it currently holds a favorable 76% fresh rating on RottenTomatoes.com and Carolyn Arends gave it 3 stars in her review for our sister publication Christianity Today.)
Because it took Pixar 13 movies to present a female lead, Merida shouldered a huge responsibility—critics, journalists, and bloggers analyzed every aspect of Pixar's presentation of a female character, and expecting her to both faithfully represent the experience of womanhood (itself a nebulous and far-from-universal thing) and to surprise and delight as the kind of unique, fully-formed character we have come to expect from Pixar. This type of pressure raises many questions about how we talk about women in movies—is it "bad for women" when a female heroine falls within traditional gender stereotypes? To what extent does a female lead need to enforce female empowerment? And why do we never have these conversations about male characters?
Fortunately, Brave does a wonderful job of presenting a compelling, complex female heroine who challenges the conventional princess ideal without limiting her story to her female identity. The film offers a genuine and touching exploration of a mother/daughter relationship that will resonate with many women and provide a model for sacrificial love that is worthy of discussion.
Laura Leonard is the associate editor of Building Church Leaders at Christianity Today.