Rise Up, Part 1
What young women need from their leaders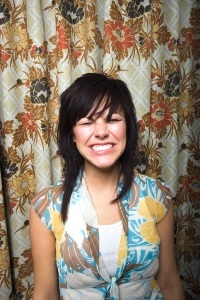 When you look at statistics about young adults, their faith, and the church, well, they don't look pretty. More and more 20- and 30somethings are walking away from the faith of their childhood simply because they've yet to make it their own.
But there is a remnant––similar to Daniel and his young friends in Babylon––who desire to rise up and make Jesus famous in every part of life. This remnant includes young women with a fiery passion to take on leadership roles and make a difference. Though the risk of a fiery furnace now looks more like the darts and bullets of cultural temptations, these women are ready and willing to do life differently than their young adult counterparts both in and outside the church.
These young women need support and training we can offer them. More specifically, here's what young women need from their leaders…
Let them have a voice. Reaching young adults is a hot topic in ministry these days. This generation is ever-elusive and hard to nail down. But your young women are itching to share their ideas and needs. They might be a bit intimidated to voice them without prompting. Are a few women in your church showing interest in ministry? I encourage you to hear them out. This is so encouraging to your young leaders, who desperately want to feel heard and validated.
Let them step outside the box. To effectively spark the interest of young adults, we must do things differently. The status quo of typical Bible studies and events isn't catching their attention. After giving your young leaders the opportunity to voice their opinions and ideas, follow their thought processes outside that status quo. For example, Bible studies might need to look less formal and more like a conversation. When you cultivate your young women as leaders, enthusiasm will spur new and fresh ideas, which will enrich your ministry in general.
Pray them through. As we all know, when we rise up as leaders and do life differently, we open ourselves to attack from many fronts, especially spiritually. You will be surprised at the maturity level of your young adults, but this doesn't negate their need for your guidance and prayer. Young women also need us to pray them through their ideas. Many times, as a young leader, I jumped right into my grand ideas feet-first without taking them to the Lord. Thankfully, I had women around me who held me back for a bit, prayed me through, and then released me to move forward with a prayed-over ministry project. I can't imagine what would have happened without those prayer warriors. Their level of maturity taught me to hone in my on enthusiasm while seeking the Lord in all things.