Avengers, Sarkozy, Summer, and Girls
Four recent events that matter to your ministry
Consider these recent events and how they might affect your ministry.
Avengers Assemble!
Summer blockbuster season has officially arrived, as the huge opening weekend (over $200 million in its first three days) of the The Avengers proved with...a vengeance. And it's raking in not just great numbers but great reviews—Christianity Today gave the long-anticipated Marvel mash-up a rare 4 stars. So not only have most people in your ministry probably seen the movie; they are probably talking about it with anyone and everyone who will listen. Popular culture has grown increasingly fragmented in the last 10 or 20 years, and The Avengers is the rare movie that nearly every demographic will want to see and talk about—a perfect opportunity to unite those in your ministry who can't seem to find a natural connection.
Sarkozy Out in France
Say good-bye to Carla Bruni, the model-turned-singer-turned-French First Lady. Socialist Francois Hollande defeated Bruni's husband, current President Nicolas Sarkozy, in France's runoff election last week. Sarkozy, who had held the position since 2007, is another in a wave of European leaders swept out of office amid the current economic crisis. Along with weekend elections in Greece that saw the two major parties lose ground to the more radical leftist coalition Syriza, as well as the growing momentum of the Labour Party in the United Kingdom, the results show a leftward reaction against the European Union and its "austerity" response to the crisis thus far. Crisis throws a harsh light on those in positions of leadership, and it is incredibly difficult to maintain credibility and respect when things have not gone according to plan. Fortunately, most ministry leaders are not subject to popular elections, but the seeds of discontent can tear down a ministry from the inside. Events may be out of our control, but a good leader must recognize when expectations have disconnected from reality and find ways to help those they lead give voice to their concerns and join them in bridging that gap.
School's Out for the Summer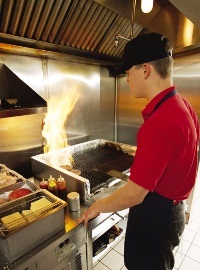 Most colleges have finished up for the summer, and a fresh batch of graduates have entered the workforce. Or rather, a fresh batch of graduates have been loosed upon the elusive search for employment, which at least for the moment is not as depressing a prospect as it has been in recent years: April numbers put the current unemployment rate at 8.1 percent, a three-year low. Still, a recently released study showed that 53.6 percent of bachelor's degree-holders under the age of 25 were jobless or underemployed last year. Too many churches either neglect this demographic altogether or herd them off into singles ministries. In doing so, they neglect the overwhelming desire for connection this group craves after leaving the built-in community of college, and they miss out on the energy and unique gifts young adults bring to a church and ministry. As the class of 2012 steps out into "the real world," your ministry would do well to consider how to draw them into all areas of the life of the church, by connecting them to people across all generations and equipping them for leadership in their areas of giftedness.