Making the Most of Your Mission Trip
A missionary's tips for a successful cross-cultural experience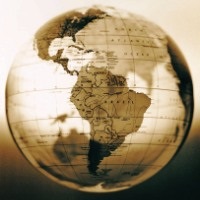 You're investing thousands of dollars, hundreds of hours, and numerous headaches in planning a missions trip. You hope to save the world (at least the corner you'll be in) and return with photos, stories, and unforgettable memories of souls you've touched.
Nothing surges global vision in your church like team members returning from a cross-cultural experience with changed lives. Nothing snuffs the passion for global outreach like a team returning with complaining, irritated members.
What makes the difference? Having been on both sides of the experience, first as a youth pastor leading teams, and for the past fifteen years as a missionary receiving teams, I've learned specific keys that lead to success.
The first one is to get lost.
Not physically, of course, which parenthetically could lead to quite the adventure, but rather in humility, from yourself. Think Jesus. He allowed himself to be emptied of power, glory, and royalty before crossing cultures from heaven to earth. Initially he came to love and be loved; he came to learn and be taught.
Losing our will, desires, and ego to God before our passports are stamped is the foundation for the following tips:
Be flexible. "Tolerance for ambiguity allows us to persevere when criticizing or running away is what we would prefer." –Duane Elmer
Limber up your attitude and practice smiling (a lot) because I guarantee this: you will be stretched! Everything that makes you comfortable will be different. Your modus operandi will do the splits. Schedules can change; plans may modify. Events will be out of your control.
We were two days away from receiving a church construction team when we received notice that the legal paperwork for the property had fallen through. This was quite the shock, since we repeatedly had asked the local leaders if all legal documents were in order and repeatedly had received a resounding yes.
We were mortified when told the trip would have to be cancelled. Rather than face the loss of thousands of dollars invested in plane tickets and construction materials, not to mention the confidence the team had placed in us, we scrambled to reroute them to another project in a city five hours away. Everything that had previously and painstakingly been set in place (hotel, food, transportation, and schedule) was changed.
The outcome? We had a fantastic week of ministry, work, and relationship building. The key was that both we and the team chose to be flexible in the midst of upheaval.
Have a servant mentality. "Mission…must take the form of servanthood. Only in this way can it escape the charge of arrogance." –G. Thompson Brown
See yourself with a towel draped over your arm, regardless of who you are or what you do.
A missionary wrote about a team of doctors on a mission trip who complained that too many patients were showing up, and that they were working too many hours without enough leisure time. They made faces at the food they were served. They also called the local pastor's wife a liar and pouted when they didn't get exactly what they wanted.
Do you smell the arrogance and see the irony? The ones supposed to heal the sick and bind the wounded instead spread disease and inflicted injury with their self-serving attitude.
To have served humbly would have quenched their incessant demands. In the end, the pain the nationals experienced remains greater than any good that occurred.
Bathe the trip in prayer. "Devote yourselves to prayer with an alert mind and a thankful heart. Pray for us, too, that God will give us many opportunities to speak about his mysterious plan concerning Christ" (Colossians 4:2–3).
More than a suggestion, prayer is a necessity on so many levels: spiritual anointing, physical protection, emotional endurance, mental strength, and team unity.
The most fruitful teams we've led and received have been teams dedicated to prayer and fasting, both before and during the trip. Also vital is having a prayer-support group interceding back home while the team is on their mission.
The Word of God, in whose name you travel, gives numerous examples of what can happen when we meet before his throne. From Moses' intercession in Exodus 17 to James' reminder of the effectiveness of the righteous man's prayer, we can be assured God hears and moves in response.
Learn to adapt. "No matter how adept an exegete a theologian is…it is all for naught if he does not understand his contemporary audience." ¬–Dallas Willard
Jesus had 30-plus years to grow in his surroundings; you'll have one, maybe two weeks. How are you supposed to adapt in that short time? You won't really, but something that can help is trusting your host and/or the nationals with whom you'll be working. Take cues from them and it will go well with you.
Investigating the culture and specific people group before you go will also be a great asset. You won't learn everything, but you will have opened the door to understanding, an important aspect of communication.
Taking a mission trip can and should be a positive experience. Following these tips will aid you toward that goal. Your investment of time, money, and planning can reap lasting rewards for yourself, for your team members, for your church, and for eternity.
"I have called you back from the ends of the earth, saying, 'You are my servant.' For I have chosen you and will not throw you away. Don't be afraid, for I am with you. Don't be discouraged, for I am your God. I will strengthen you and help you. I will hold you up with my victorious right hand" (Isaiah 41:9–10).
Ilona Hadinger is a freelance writer, a pastor's wife, and a missionary who lives in Mexico with her husband and four kids.