Out with the Old Women's Ministry
A new approach to impact women for Jesus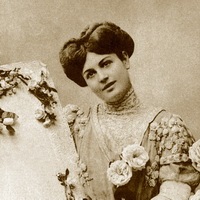 During the past decade, the landscape of key leadership positions within churches and non-profits has changed. The number of female senior pastors has doubled and there are more women than men leading non-profits.
Sadly, a strange dichotomy is occurring within the American church. While there are more women in key leadership positions than ever before, women are leaving the church at a startling rate.
As a women's leader in my local church, this news is alarming and yet not surprising. Just this morning I was talking with an educated professional woman in her early 30s. She was vehemently stating a sentiment I have heard several times during my tenure as a women's leader: "I hate women's ministry. I think I will die if I hear the words 'spa,' 'tea,' or 'girlfriend' one more time."
Earlier in the week I met several influential Christian women who are thoughtful and committed to making a difference in the lives of others. One is an attorney who spends her life advocating for girls trapped in human trafficking, another woman ministers to women suffering with lupus, and another spent the majority of her life establishing churches behind the Iron Curtain. Spas and teas seem frivolous in comparison.
Most women I know work full-time, many are single parents, and many are looking to spend what little free time they have doing something of value, something that will impact and influence others for Christ. The traditional women's ministry model of group teas and Bible teaching doesn't meet that need anymore. No matter the size of your church, each congregation includes a diverse background of women: educated, uneducated, rich, poor, single, married with children, married without children, divorced with children, divorced without children, various ethnic and cultural backgrounds, women suffering with addictions, women with debilitating ailments, and the list can go on and on. There is no one-size-fits-all model, but there is a model that affords every woman within your church an opportunity to lead and impact others for Christ: the free-market small group model.
The free-market small group model consists of groups formed out of a felt need within the church. For example, at Bayside Community Church, the 10th-fastest-growing church in America, where I serve in the small group ministry, Heidi had a passion to reach women caught in the sex trade within her community. She developed a small group of women who minister to girls employed at strip clubs. Because they developed life-giving, authentic relationships with the dancers, one club allowed Bayside to stream its services in the dressing rooms. Women who typically would not step into a church are hearing the gospel via the Internet and experiencing the love of Christ through relationships with the women in this small group.