Leading Yourself
You can't keep going on empty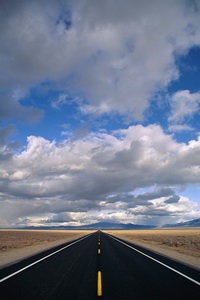 You are a leader. A leader is defined simply as someone who guides or inspires others. You figure out where you and your team need to go and then you help them envision the future. You empower them to make a plan to get there together. You take care of your team members, pour into them, pray for them, take care of their souls.
But who takes care of yours?
I was introduced to the concept of leading myself at a Willow Creek conference a few years back. Senior Pastor Bill Hybels talked about the importance of leading the most difficult person in your ministry—you. You cannot lead others where you have never been or are maybe even not willing to go. So leaders need to work on setting up disciplines for ourselves that will put us in a posture where we are more able to hear and be led by God.
Solitude
Take regular timeouts to be alone with God—extended periods of solitude are excellent for your soul and necessary for your leadership. As leaders, we pour out into others constantly. For some of us, that's simply an extension of who we were created to be. But for others—us flaming introverts—ministry is a different kind of draining. Either way, time alone is imperative.
When my kids were smaller, a girlfriend and I swapped babysitting once a month—she'd watch my kids for three hours, then two weeks later, I'd watch hers for three hours. We did this specifically to free each other for time of solitude at a park or coffee shop or the library. I also started a tradition of taking a retreat by myself twice a year, shooting for a few days over Christmas break and in August, just before the ministry year kicked off. This gave me a longer stretch of time to pray, think, read the Bible, read books that had been piling up, and simply enjoy being a child of God in his presence.
While you're alone, you can ask yourself these questions to make sure that you are pursuing God more and more deeply and drawing on his strength:
- Joy. Do you experience joyful moments on a regular basis? Describe the last time.
- Pain. When a painful circumstance comes into your life, what is your go-to response?
- God's Word. How often are you getting into God's Word, and what are you currently learning?
- Disciplines. What spiritual disciplines are you employing recently?
- Friendship. Describe your relationships with your three closest friends. What are you doing to pour into those relationships?
- Health. What is your current health status? Are you sleeping, eating, and exercising well?
Relationships
I have learned a lot about how I relate with other women. I am most healthy in my relationships with women when I have a close circle of a few girlfriends I can count on. And thanks to a little tip I learned a few years ago, I have five close girlfriends I love deeply. Three of them attend my church and two do not. If I am ever having a really hard time with something (or someone) at church, I actually try to share with one of the two friends who don't attend my church. It can be a relief to get an outside perspective and to share without feeling like I'm gossiping. Odds are, they will never meet the people I am needing to vent or get advice about.