How Pride Destroys Leadership, Part 2
I repeated Hezekiah's mistakes—and learned the same lessons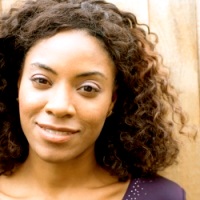 How does one start with passion to serve Jesus, fearless, strong, and ready to take on large challenges, and have a heart of pride growing inside? It's easier than you think. In Part 1 of this article, I mentioned two triggers to watch for, which encouraged the growth of pride in my personal life and ministry and can lead to the downfall of a leader. My struggles were similar to what I noticed in the life of Hezekiah, King of Judah mentioned in 2 Chronicles 32 and Isaiah 38-39. The final two triggers to watch for are outlined in this second part of the article.
Trigger 3: Good Intentions
I had a disconnect between my intentions and my actions. We tend to judge others by their actions rather than intentions, while we judge our own actions by our intentions. This is particularly dangerous to the life of a leader if she can't distinguish between what she intended to do and what she actually ended up doing. I was one who couldn't distinguish the difference.
My intentions were to serve God with a pure heart and love people, but my actions were fed by underlying pride and approval addiction, producing artificial results. Yes, I could produce numbers that looked good from a church-growth perspective, but the quality of my heart was neglected as I looked to further ambitious outcomes rather than cultivate a well-balanced spiritual diet of introspection and authenticity.
Hezekiah also seemed to display a disconnect between intention and action. On one hand we see a courageous leader, fully trusting in God's provision and defense (2 Chronicles 32:6-8), doing what was right in God's eyes, taking care of the poor in his nation, tearing down the high places, and calling his people not to be unfaithful or stubborn toward God, but to yield to God (2 Chronicles 31). Yet on the other hand, we see Hezekiah giving God no credit for the provision he bestowed because of a prideful heart (2 Chronicles 32:25). He humbled himself only to stop God's wrath from coming in his lifetime.
Leaders need to be careful not to fall into the trap of thinking just because we've said it (or read it), we're living it. What is taught out of our mouths isn't necessarily done through our actions. We have to be just as intentional, if not more, about how we apply what we are teaching so we don't sink into this deception. This disconnect only leads to justification of actions that "don't apply" to us. We can easily trick ourselves into thinking whatever we'd like to give grounds for why we are the exception. It's important to be brave, look inside, and allow God to take a true inventory of what's going on and make adjustments. The life of our leadership and those we lead depend on it.