Let's Take Leadership Seriously
God does not require less from women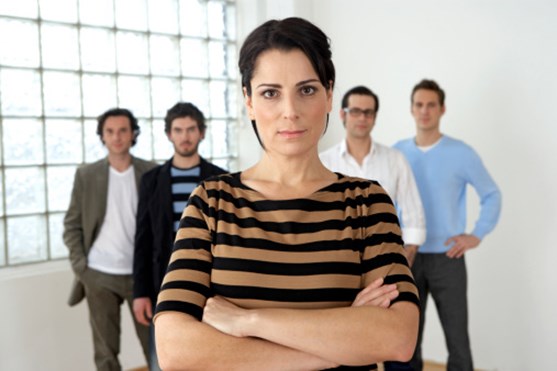 In John C. Maxwell's book Developing the Leader Within You, he explains that the majority of people believe being a leader is a position or title. Most often we strive for a title or status and believe that once we achieve the particular status, we become leaders. He goes on to challenge readers by asking what type of leaders they are. Hitler was a leader. Jim Jones was also a leader.
My first few years as a new believer were extremely difficult, and since then I have worked hard to become the leader that God wants me to be. The road I traveled in developing my leadership skills was fraught with uncertainty and dismay. After a year at my church, as a fairly new believer, I was asked to assume a leadership role in the women's ministry. As you can imagine, I was thrilled. I knew that God had called me into ministry, so I believed I had "arrived." However, it was not the arrival that I had anticipated. I was totally unprepared for the high school-like, drama-filled atmosphere that defined much of the leadership functioning in the women's ministry.
In the megachurch that I attended, I saw hundreds of hurting people, and many among them were the women we were supposed to be serving. Witnessing the pain and need around me, I had no idea why I, as a new believer, had been asked to lead in such a large role. I could have understood it more if I had been asked and then properly trained to serve. At that time, I brought good intentions and willingness to serve, but little else in the way of training.
Unfortunately, my experience represents normal procedure in a lot of churches. Women's ministry is marginalized and viewed as a social function rather than a vehicle to reach out to the hurting women in our communities and to train future leaders. During my first year in women's ministry leadership, I spent a lot of time in planning meetings and not once was a woman's salvation brought up. We never discussed who accepted the Lord each month. We never discussed who followed up with the women who did accept Jesus. We never discussed how to implement more activities to help women thrive as they began a new journey with Christ. We did, however, discuss how we could add more programs. We did discuss who was not acting in a loving way toward other women inside the body. We never prayed for the women who we "judged" as not being loving; we simply criticized them. In retrospect, the process was much like some of my high school pep club experiences. We quickly dismissed substantive topics to move on to the "juicier topics" that involved gossip, judgment, and criticism.