Giving Others the Freedom to Leave
Letting go requires compassion and self-discipline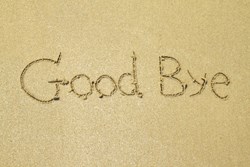 She was leaving. I stood in my kitchen, away from the laughter ringing in the living room, and listened as a woman from our small group explained her decision. Six months earlier, she and her husband had jumped into our group, eager to connect and serve. But now they'd decided to go a different direction.
I could embrace her decision and encourage her onward. Or I could withhold compassion and withdraw myself.
As women in ministry, the struggle confronts us often. Our lives and offices often feel like revolving doors. How do we let others go? How do we keep ourselves open? It's a process that defines our groups and ultimately dictates our growth.
Saying Goodbye
When others leave our small groups or resign their volunteer roles, we face a choice. Will we extend empathy? Will we heap up guilt? Will we bless their decision and celebrate their service?
Often we enter these conversations unaware or unprepared. A faithful volunteer surprises us with her statement of burnout. A struggling leader shocks us with her tearful explanation. As we weigh our responses, we must let down our walls and let them leave with grace.
We extend empathy, tapping into the times when we were the ones exhausted, ill-fit, or in need of change. We avoid guilt by refusing to heap our hurt feelings onto the other. We celebrate the relationships forged and work accomplished while leaving the unfinished pieces in God's hands.
Letting go might look flawless, but the ability arises from great struggle. In the months preceding my friend's departure, God constantly confronted and confounded my desire to control those around me. He pried my fingers open, inviting me into another possibility—letting him take the lead.
As I stood in the kitchen, I peered into an opportunity. I could love this woman well and let her go, entrust her to Another and myself to his care.
Attending to Our Soul
Even with valid reasons, leaving still stings. Instead of shutting down and stuffing the hurt, we must acknowledge it. Perhaps our effectiveness is tied up in people's investment or approval. Maybe fear surfaces as we question who else might leave.
A day after my conversation, I procrastinated on planning a coffee date with another woman in our group. I avoided checking on a new friend. I sized up other couples, wondering who else might leave. Eventually I realized they weren't the problem—I was. I had put up my walls and withdrawn. I didn't want to do life with people if they were going to leave.
When we find ourselves in such places, we must attend to our souls. What feelings motivate our emotional withdraw? What fears press us to push others away? Are previous hurts twisting our present situation?