Multicultural Ministry at Work
An Interview with Vancouver Pastor Joèl Adrienne Amzil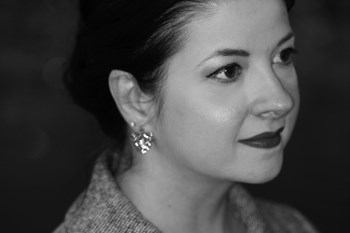 Joèl Adrienne Amzil is an associate pastor at Trinity Baptist Church in Vancouver, a congregation known for its rich multicultural ministry. We wanted to hear more from Joel about Trinity, her role there, and how this multicultural congregation worships together.
Joèl, tell us a little about TBC.
Trinity Baptist Church has been serving the west side of Vancouver for 99 years. We are really looking forward to our 100th anniversary next year!
We certainly have seen quite a few changes over the last century, especially with regard to ethnicity. Currently, we have a large population of Mandarin-speaking Chinese, a significant number of people from the Philippines, and then our final third is made up of a mix of people who originate from a few dozen countries from all around the globe.
Pentecost is always a fun and meaningful day for us, as we fill our sanctuary and our fellowship space with large flags from all of the countries we have represented here. In fact, each year we are asked to add even more flags as people from additional countries join our church family. We are running out of room. The only continent we don't have represented at Trinity is Antarctica.
It is important to note that amid this diversity, we have a vision for one community of Christ comprised of people from many lands.
A lot of congregations "want" diversity, but have failed to achieve it. What would you say it is about TBC that has caused it to be such fertile soil for the kind of diversity—and unity!—that marks the kingdom Jesus ushered in?
Well, geographic location has something to do with it! Vancouver is very ethnically diverse. But beyond that, Trinity has been open to having fellowships where people of the same ethnicity gather, while still all worshiping as one body. We also have a significant ESL program that has drawn people in. Our first service is translated into Mandarin.
This vision of one church with many ethnicities is attractive to people. It's not only representative of our city, but also of God's kingdom. Also, many new immigrants to Canada want to fully integrate into Canadian life. And joining a multi-ethnic church is one way to do that. They could go to a mono-ethnic church representing the ethnicity of their home country, but some choose a church home with more diversity. Multi-ethnic ministry is not always easy, bit it is most certainly worth the effort. And we believe it is sustainable as it is the desire of the heart of Christ.
Can you describe your ministry role at TBC?