Understanding God's Heart for Justice
An interview with Stephan Bauman, President & CEO of World Relief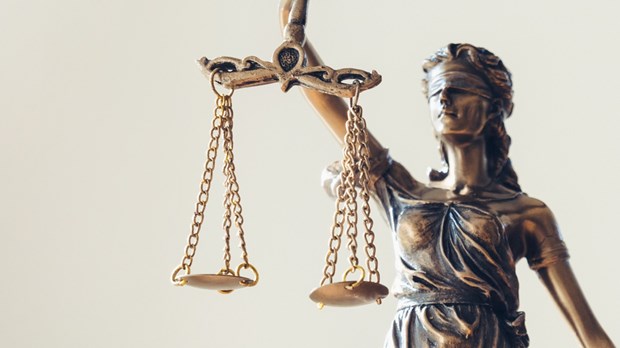 Since its inception, World Relief has been a convening organization of the Justice Conference, which seeks to impact a generation for justice. It was my pleasure to sit down with World Relief's CEO, Stephan Bauman, to discuss justice, the way we perceive people, and our contributions to the world.
I had the pleasure of hearing you speak at the 2013 conference. One of the things you talked about was bending your knee to the wrong teachers, and why it is important for us as leaders to have the right people speaking into our lives. You also spoke about the importance of having a diverse group of mentors. Can you share a little bit about that for our reading audience?
Yes. I am a North American white male, and I am well-intentioned and I love people, and it wasn't until I went abroad that I began to see things that I had grown up with that I never knew were there. That is often the life and response of those who live in the dominant culture. Initially, I learned from basically evangelical suburban churches—wonderful people. I had gone to universities and I had studied philosophy from largely European heritage. All of that stuff is not bad, but it wasn't until I made friends with an African named Moses, in Sierra Leone, that I begin to perceive differently.
Moses and I developed a sufficiently deep enough relationship where he said candid things to me. Moses lives in a culture where the hospitality of wealth and honor is evident. The beautiful thing about most of the world is that honor to a guest is important. So until we move beyond that threshold of being a guest to the relationship of being a friend, we only hear what we want to hear rather than what we need to hear. As a friend, Moses said, "Stephan, when you talk, we listen; when you give, we must receive; when you bring charity, we are the receivers; you are the benefactor; we are the beneficiary." That statement really confronted my charity-mindedness. I mean, my intentions were very good, but I needed to rethink everything.
And I needed to think, "Well, what really is justice? What does it mean for me to learn from Africans? What does it mean for me to sit at the table as a peer, not the leader?" So when I say, "I bent my knee to the wrong teachers," I meant I needed more diverse teachers. I needed to learn from Africans and Asians; I needed to learn in friendship with Africans like my friend Siprion, who we interviewed on the stage of the Justice Conference. That moment changed everything for me. And I still am working on what does it mean to lessen that power differential between dominant cultures. I don't make apologies for who I am because God has made me who I am, but what is my role in lessening that gap so that people like Siprion and people Siprion represents—Congolese—have a place at the table.