Are You a Wonderstruck Leader? (Part 2)
4 ways to restore your awe of God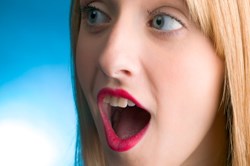 …Continued from Part 1.
As passionate followers of Christ committed to serving others, we must be intentional about nurturing a sense of wonder in our lives and discovering God as "wonderful" each and every day.
The gospels ground us in the truth that those who encountered Jesus were left in wild amazement. Those who encountered Christ were awestruck by his teachings, healings, and mind-bending miracles. Words like "awe," "wonder," and "marvel" followed him almost everywhere he went (particularly in the Gospel of Luke).
If you've misplaced your sense of marvel somewhere along the way, or perhaps if you just want to nurture an even greater sense of awe, here are four ways to begin living wonderstruck as a leader:
1. Explore the wonder of creation. Sometimes we lose sight of the magnificence of God as Creator—the one who fashioned and holds all things together. To reignite your imagination and appreciation of the wonders of God that dot the solar system and mark the microscopic cells, take a half-hour and use a search engine to look up "astonishing photos" and something found in creation. Some of my favorites are "astonishing photos of waves" or "astonishing photos of spider webs" or "astonishing photos of clouds." Prepare to be astounded as you drink in images of God's creation, his intricate involvement, his startling choice of colors, his wild creativity. Take time to thank God for all he has made and reflect on what God's creation reveals about the Creator.
2. Crash the party in the kids' Sunday school. Consider the last time you looked at the world through the life of someone under the age of 10. If you have children, it may have been this morning! But the lens is different when you get to take off your parenting hat and see the world from the perspective of someone else's child. This Sunday, if you're not already involved in kids' ministry, slip out of the service in order to offer your services as a volunteer. Ask the kids questions about what they see, hear, like, and dislike. Kids have an amazing ability to find joy and celebrate the tiniest discoveries and live in constant amazement of our world. Pray that God will allow some of their childlike wonder to rub off on you.
3. Read a writer or theologian who ignites your faith. Sometimes as leaders we find ourselves reading and listening to the same familiar voices. The teaching may provide what we feel we need, but somewhere along the way the writing and text can become predictable and we don't even realize it's happening. To reignite the wonder of Scripture, pick up a writer or theologian who uses unexpected imagery or unpacks biblical passages in a thought-provoking way. Allow Madeleine L'Engle to stir your holy imagination. Invite Barbara Brown Taylor to challenge the way you think about a sermon or teaching. Reflect on G. K. Chesterton to reignite the feistiness and merriment of your faith. Reach for the unfamiliar theologian who—though you may not always agree—stirs your hunger for God's Word and reignites the wonder of Scripture.