Confessions of a Burned-Out Minister
10 things I did to recover and rediscover my calling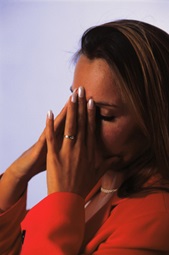 After four years of seminary and three-and-a-half years in ministry, only two words could describe me at my graduation: burned out. When I entered school, I never thought that upon my completion, I would feel so defeated and drained. I was supposed to be at the zenith of my spiritual journey. Instead, I barely wanted to sit down to study God's Word.
Upon graduation, my husband and I moved back to his hometown and I took a sabbatical from ministry. I knew I needed to allow God to fill me and help me understand where I'd faltered. I began searching Scripture. I studied the ministry of Paul. For all he went through, he continued to persevere with joy. Compared to the apostle, my trials had been a cakewalk. Yet I'd wilted like a pansy. Instead of dwelling in defeat, I began to glean principles from Scripture in order to prepare for the next assignment God had for me. Below is a summary of what God taught me through my own weaknesses and through an examination of his Word.
1. Maintain an active prayer life. Throughout Paul's letters is evidence of his prayer life. (Colossians 1:9; 1 Thessalonians 1:2; Philemon 1:4). He specifically prayed for those he ministered to as well for his own personal needs. In my own journey, I noticed that at the beginning of seminary, my journals were filled with pages of prayers. However, the entries became more fleeting as my workload became more demanding. The loss of fervency in prayer directly correlated with my spiritual burnout.
2. Remember for whom you are working. Performance anxiety can often lead to working long hours and unnecessary pressure. As servants of the Lord, we must realize that we were called by God for a purpose. Not only are we called by him; we are also equipped by him to complete the task to which he has called us. Paul recognized that his calling was from God and not man. He therefore did not obsess over human approval (Galatians 1:10). His sufficiency came from Christ and he was able to move forward in ministry with that truth as his springboard. In my own ministry life, I had begun to rely on my own talents to maintain "job performance" and I was seeing each opportunity for ministry as another task to be completed. Therefore, success was measured by human standards rather than obedience to God. When I realized that I could not please everyone, I felt defeated and deflated.
3. Surround yourself with co-laborers. We are not called to be "Lone Ranger" ministers (1 Corinthians 3:9). Paul surrounded himself with people who caught his vision (Romans 16:3, 9, 21; 2 Corinthians 8:23; Philippians 2:25; 4:3). God established the Body of Christ and has gifted each of us uniquely for a reason. We would be arrogant to think we are best suited to tend to all the ministerial needs within the body. I had wrongly assumed that others would not want to participate in certain tasks, which led to exhaustion and a lack of shared ownership within the ministry.