End the Struggle between Ministry and Money
I felt I never had enough…until I discovered a powerful secret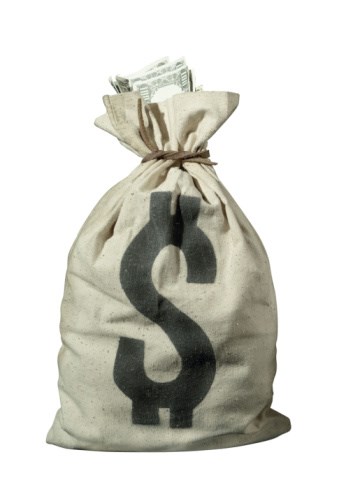 The Struggle
"Too much ministry; not enough money!"
That's how one pastor replied when asked about the biggest hurdle in the relationship between ministry and money. I agree. Or I did in the past. I have stumbled over that same hurdle, but now I am careful to avoid it, having discovered a secret.
That secret, however, first revealed a greater hurdle that exists in the relationship between ministry and money: me.
My start in ministry was probably similar to yours: obedience to the call, commitment to serve God and people, willingness to sacrifice. Whatever it took, I was in. I'd find myself happily and sincerely singing lyrics like…
"Take my life and let it be consecrated, Lord, to Thee."
"Take my silver and my gold, not a mite would I withhold."
"All to Jesus I surrender; all to him I freely give…I surrender all!"
As years went by, however, something slow and sinister began occurring: My call became less compliant, being bullied by comparison and envy; my commitment to serve God and people grew weaker, thanks to complaining; and the sacrifice I once offered freely now teetered precariously on the altar as self-pity climbed up beside it.
Have you, like me, ever wondered, Why are we working so hard and still struggling financially? Is this worth it, all this involvement in ministry without making or having enough money?
If I would have been careful, I would have discovered the secret to the relationship between ministry and money sooner. Certainly, some in ministry have already discovered this secret, while others have not.
Until it is discovered, those in ministry risk further struggles like coveting, making comparisons, bitterness, and being easily offended. They wish for what others have (building? salary? staff?). They compare their success, or lack thereof, to others. They become resentful toward people for not giving financially like they should or can. They are easily offended by…almost everything.
A complication to the relationship between ministry and money is a weakened economy. How many times has the work of ministry required more hours, more activities, yet with lesser amounts in the offering? That was our case; our ministry work was increasing while our support was decreasing.
This problem of too much ministry and not enough money was a hurdle, and it was directly in front of me. I tripped over it, falling onto the slippery slope nearby, where complaints and tears were muddy accomplices. Weariness, loneliness, and loss gave further momentum to my downward slide. I landed in a heap of self-pity that threatened to replace the sacrifice on the altar of my heart.