Partnering with God
Personal transformation is always critical for leaders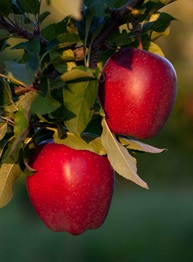 Six years ago we moved from the inner city to a three-acre plot with multiple fruit trees. I never realized how much work these trees require, naively assuming they produced their bountiful harvests year after year, sans intervention. I had much to learn. Fruit trees must be trimmed twice a year as well as repaired after any storm damage. They need to be sprayed multiple times per season to combat the unrelenting pests (or utilize more time-consuming organic methods). Cherry trees need to be draped with netting, or the birds will enjoy an ongoing feast. During times of drought, every tree must be watered. I have found it exhausting, time consuming, and in some seasons, hardly worth the effort.
While we might not see the obvious connection, leadership requires a similar intentionality. Regardless of our experience, if we hope to produce good fruit for the long haul, we must prioritize our own leadership growth and personal transformation above leading others in the same. Failure to do so may result in both a withered soul and contaminated produce.
Leadership growth and personal transformation are deeply interconnected but not necessarily synonymous. From the vantage point of one who's led for more than 25 years, the former refers to acquiring the skills, information, and knowledge necessary to succeed in the task at hand. Many organizations tend to focus on leadership growth, almost to the exclusion of personal transformation. I hope to convey that our success as leaders depends upon both components.
Transformation is at the core of our faith. Paul wrote, "Let the Spirit renew your thoughts and attitudes. Put on your new nature, created to be like God—truly righteous and holy" (Ephesians 4:23-24). God intends for us to yield to and partner with him so that the whole of who we are gradually reflects Jesus to the world. This is a profound and lifelong process, accomplished in secret but consequential to those we lead—as well as those with whom we share our lives.
Leadership Progression
At the front end of a leadership career, our inexperience and insecurity motivate us to grow our skill sets. We routinely face complex and challenging ministry situations which force us to seek counsel from more experienced partners. I remember sitting down with a couple whose marriage had disintegrated into an unrecognizable mess and thinking to myself, "I have no idea how to help these people." The next day, I compiled a list of questions and phoned a woman who had been counseling couples for decades. In our next session, I felt much more prepared.