In Pursuit of Justice, Passion Is Not Enough
An interview with Rev. Alexia Salvatierra, Director of Justice Ministries for the Evangelical Lutheran Church in America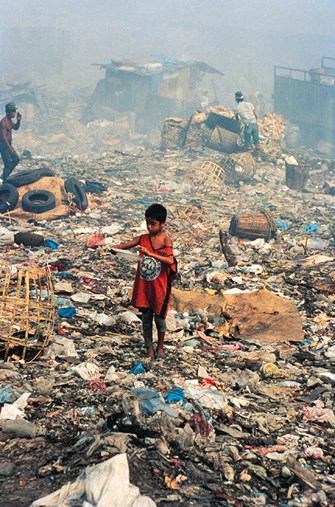 I am excited about the work of the Holy Spirit, raising up a generation of believers who are discontent with The Hole in our Gospel and are seeking to fill the hole in tangible ways within their homes, churches, and local communities, and throughout the world. Having a conviction and passion, however, is only the beginning of pursing justice God's way. We must remain faithful in prayer, get educated about the issues, equip ourselves for the work, humbly engage others to join us on the journey, and care enough about people that we continue this work until Christ returns or calls us home.
It was my honor to sit down with Rev. Alexia Salvatierra, Director of Justice Ministries for the Evangelical Lutheran Church in America, to discuss this exciting time and the challenges we face in the pursuit of justice. Rev. Salvatierra also works for a variety of organizations like World Vision and InterVarsity. Her counsel to women, and to all of us who want to pursue justice: get trained, reconcile with those who are poor, and read.
Get Trained
Rev. Salvatierra: It's very important for members of churches to be trained and equipped to do justice and engage with organizations like World Vision that can actually give them a context for doing justice. World Vision will come to interested churches and offer an eight-hour training in public policy advocacy under the conviction that God is real and Jesus has risen, because God is real and Jesus is risen. Therefore, we teach people why they should be doing public policy advocacy and how to do it, so they are doing it in a way that is pleasing to God. And that brings the unique gifts of the church to the broader movement for social and economic justice.
Currently, World Vision works with approximately 6,000 churches around the country. Many of the churches get started by doing child sponsorship (for which World Vision is most known) and then they realize they want to do more. They come to realize that child sponsorship is beautiful but it's not enough and if we really want the fullness of life for all children, we have to work together to address the root causes. We have to change the systems and the structures.
Reconcile with Image-Bearers Who Are Poor
Sometimes I get uneasy when I hear privileged Americans talk about helping "the poor." It unnerves me because we are speaking about people as if they are objects. "We" (the collective group of passionate, privileged, and powerful Christians who care about justice) are going to help "the poor" because "they" are incapable of helping themselves and can't make it without us. We become the victorious heroes for the poor, lost victims, and that makes us feel good about ourselves. None of us want to address people as if they are stray animals or lost objects, but that's how we speak, not realizing what has settled into our hearts concerning these image-bearers whom God loves.