Lead Me On: When Confidence Cracks
So you're an unlikely vessel for God's work. So was Rahab.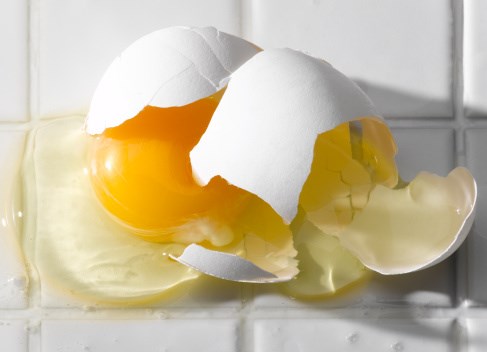 Ever sit in solitude with hopes of drumming up a sound mind—only to be interrupted by inner-voice chatter? As in, "Get up. Go. Do. Come on already."
When did the "still small voice" start sounding so grouchy?
It seems that even beautiful and spiritual disciplines like solitude, silence, and meditation can have a discerning counterpoint that sounds something like "Dude. Get a move on already." A fairly typical counterpoint to that counterpoint is this: What if my "move on" messes everything up?
Many of us tend to ask a lot of advice rather than trust our own inner voices. That has benefits, but it starts to fall apart when it is the "still small voice" of God, calling us to pursue a plan that he does not explain to everybody else.
I do NOT. LIKE. THAT.
Who does? We haven't been trained for it.
The problem with that excuse? Bible characters. The best of the Bible's motley crew were likewise rarely trained for the tasks at hand—but several walked with the confidence of a little nugget called "Don't Care What People Think."
Like Rahab.
Rahab was a prostitute whose house was in the wall surrounding Jericho. At that time, Joshua was leading the Israelites toward Jericho, in the land that God had promised to the Israelites. Joshua wanted to know if the Israelites could manage to overtake Jericho, so he sent two spies to check it out.
The spies headed to town and decided to rest their weary heads at Motel Rahab.
Several tidbits about this story make it a page-turner. Rahab was a prostitute. Yikes. The spies went to her "house." Curious.
But the bigger bombshell for the spies: this prostitute believed in their God.
There's a classic C. S. Lewis quotation that says, "Friendship is born at that moment when one person says to another, What! You too? I thought I was the only one."
I imagine the spies had that thought. Rahab—you believe too?
Who would've guessed? In Jericho, everyone was "living in terror" (Joshua 2:9) so they avoided God. Rahab was terrified too, so she…picked God.
And thanks to Joshua's spies stopping by, her faith was about to get personal.
Rahab got busy. She hid the spies on her roof. Meanwhile, the king of Jericho got word that the spies were in town.
So Rahab lied. She said to the king's men who came looking for the spies, "Yes, the men were here earlier, but I didn't know where they were from."
And then she lied again. "They left the town at dusk, as the gates were about to close. I don't know where they went."
And then she pushed it one step more by saying, "If you hurry, you can probably catch up with them." (Joshua 2:4-5)