News You Can Use: Eyes on Miley, Government Gridlock, Hatmaker Home & Garden, and a Popular Pope
Four recent events that matter to your ministry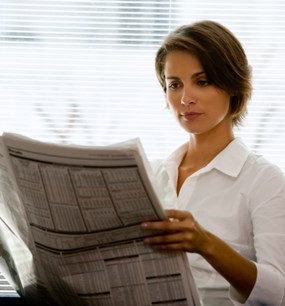 Consider these recent events and how they might affect your ministry.
Miley in the News
It's been a few weeks since Miley Cyrus twerked her way into the news with a controversial performance at the MTV Video Music Awards, but the reactions from fans, concerned citizens, and fellow musicians just, well, can't seem to stop.
If you have somehow missed the flurry of open letters and think pieces on the state of female sexuality in pop music, here's what happened: Miley Cyrus, the former Disney tween star trying to break open a "mature" solo career, performed her single "We Can't Stop" by provocatively dancing with a foam finger and then with Robin Thicke, who joined her onstage for a duet of his hit single "Blurred Lines." All while backed by dancers wearing giant teddy bears on their backs.
Since then, Cyrus has released another controversial video for her single "Wrecking Ball," which led Sinead O'Connor to send an open letter with a strong message: "The message you keep sending is that its somehow cool to be prostituted...it's so not cool Miley...it's dangerous. Women are to be valued for so much more than their sexuality. We aren't merely objects of desire. I would be encouraging you to send healthier messages to your peers...that they and you are worth more than what is currently going on in your career."
As O'Connor's words demonstrate, this has become about much more than one girl and one performance. When we talk about Miley, we're talking about women and the ways in which they have used their bodies, and the ways others have pressured them to use their bodies, both in the music industry and in the practice of everyday life. People are watching—some of them girls who grew up with Hannah Montana and, like Cyrus, are looking for examples of how to be a woman in 2013, and some of them sisters, mothers, and mentors of these girls, who are struggling with many of these same issues themselves—and we have an opportunity to offer not just a corrective but a message of love.
While few women have faced the pressure to peddle their sexuality on a national stage, all women have been bombarded with the idea that their body can and should be used as a tool for winning attention and love. This is why we have such strong opinions about Miley and the girls like her we see around us every day. These are the kinds of conversations we need to be having—how do we respond to these pressures? How do we help encourage and empower other women to take control of their bodies and set the right standards and expectations? Maybe for this, at least, we can thank Miley.