News You Can Use: Eyes on Miley, Government Gridlock, Hatmaker Home & Garden, and a Popular Pope
Four recent events that matter to your ministry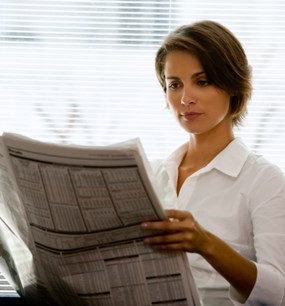 Consider these recent events and how they might affect your ministry.
Miley in the News
It's been a few weeks since Miley Cyrus twerked her way into the news with a controversial performance at the MTV Video Music Awards, but the reactions from fans, concerned citizens, and fellow musicians just, well, can't seem to stop.
If you have somehow missed the flurry of open letters and think pieces on the state of female sexuality in pop music, here's what happened: Miley Cyrus, the former Disney tween star trying to break open a "mature" solo career, performed her single "We Can't Stop" by provocatively dancing with a foam finger and then with Robin Thicke, who joined her onstage for a duet of his hit single "Blurred Lines." All while backed by dancers wearing giant teddy bears on their backs.
Since then, Cyrus has released another controversial video for her single "Wrecking Ball," which led Sinead O'Connor to send an open letter with a strong message: "The message you keep sending is that its somehow cool to be prostituted...it's so not cool Miley...it's dangerous. Women are to be valued for so much more than their sexuality. We aren't merely objects of desire. I would be encouraging you to send healthier messages to your peers...that they and you are worth more than what is currently going on in your career."
As O'Connor's words demonstrate, this has become about much more than one girl and one performance. When we talk about Miley, we're talking about women and the ways in which they have used their bodies, and the ways others have pressured them to use their bodies, both in the music industry and in the practice of everyday life. People are watching—some of them girls who grew up with Hannah Montana and, like Cyrus, are looking for examples of how to be a woman in 2013, and some of them sisters, mothers, and mentors of these girls, who are struggling with many of these same issues themselves—and we have an opportunity to offer not just a corrective but a message of love.
While few women have faced the pressure to peddle their sexuality on a national stage, all women have been bombarded with the idea that their body can and should be used as a tool for winning attention and love. This is why we have such strong opinions about Miley and the girls like her we see around us every day. These are the kinds of conversations we need to be having—how do we respond to these pressures? How do we help encourage and empower other women to take control of their bodies and set the right standards and expectations? Maybe for this, at least, we can thank Miley.
Government Shutdown
When the government shut down on October 1, after Congress missed the deadline to enact regular appropriations, about 800,000 federal employees were indefinitely furloughed without pay. An additional 1.3 million have been reporting to work without immediate pay, and many services have been suspended until a compromise is found. Public opinion of Congress has plummeted as the days draw out into weeks and neither side seems willing to budge.
As we hear heartbreaking stories of families living paycheck-to-paycheck to pay the bills and put food on the table who now don't know when they can hope for relief, of early childhood education centers being forced to close their doors indefinitely, of veterans unable to visit the war memorials, of long-anticipated weddings canceled at national parks and monuments, it's very easy to get angry about the failure of the political system that has wrought such difficult realities. But we also need to remember that these stories are happening to people around us, and just as much as they need our government to work, they need people to help fill the gaps until it does.
As frustrated as we may be by the display of partisan politics by both elected officials and those concerned citizens who spend their days fighting on Facebook, this shutdown also brings with it an absolute need for ministry, a requirement for women and men to locate the needs around them and do their best to fill those needs in response to the love Christ has for each of his children. Especially now, as Christianity and politics have become so wrapped up in one messy package, we have a chance to remind people that loving Jesus is not about campaigning for one political party—it's about loving people in need.
Hatmakers Head for HGTV
One fun thing to watch out for: popular Christian writer and blogger Jen Hatmaker announced last month that HGTV will air a reality show documenting her family's renovation of and move into a new house. Christians on reality TV aren't exactly a new concept—the conservative Duggar family has been sharing their unique way of life on TLC for years, and the Robertson family of the hit A&E show Duck Dynasty make no apologies for their Christian faith. On her blog, Hatmaker posted assurances that her family's faith would be accurately portrayed: "We told the people, 'Um, we are overtly Christian. This isn't even a gray area.' And they said, 'Yes. We want it all: your family, your prayers, your church, your poor people, your nonprofits, your chaos, your humor. We want you to be exactly who you are.'"
Though no premiere date has been announced, perhaps now is a good time to acquaint yourself or your friends with a name that is sure to come up more over the next few months!
A Popular Pope
In his first year on the job, Pope Francis has commanded the attention of not just faithful Catholics but also Christians of all denominations and even those outside the church. He has give a few surprisingly frank interviews that overflowed with humility, grace, and love (highlights here and here). It's impressive. We aren't used to such candor from the Pope, and we aren't used to such aggressive focus on the essentials of faith, rather than attention to those issues that divide us. His example in these interviews can serve as a model, both for ecumenical possibility and the power of an individual witness. He also had some interesting things to say about the role of women in the church:
"(W)e must not confuse the function with the dignity. We must therefore investigate further the role of women in the church. We have to work harder to develop a profound theology of the woman. Only by making this step will it be possible to better reflect on their function within the church. The feminine genius is needed wherever we make important decisions. The challenge today is this: to think about the specific place of women also in those places where the authority of the church is exercised for various areas of the church."
By verbalizing such high value of women and their essential role in a church that does not allow women to hold the highest offices of leadership, Pope Francis' comments have led some to speculate about the future direction of the church. But even in its current structure, his words challenge many to think differently and better about how to value and incorporate female voices into more traditional churches. His words are especially powerful for those outside the Catholic church, as his focus on the essentials of Christian life call all Christians to greater unity.
Laura Leonard is the associate editor of Building Church Leaders at Christianity Today. You can find her on Twitter @lmarieleonard.