Connecting with Your Team
How to keep the lines of communication open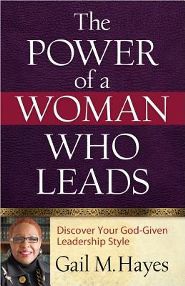 If you don't connect, you cannot achieve success. When your team cannot hear you, they cannot follow you. They need to see, hear, speak, touch, and experience you as a leader. Send them notes. Listen when they speak. Let them know when they have touched you. Let them see that leaders can stop and speak, listen, feel, and touch. Let them see that leaders are human too.
Let your team members know that you feel they are important.
It only takes a few minutes and a few words to inspire. What's the difference between motivation and inspiration? You can motivate someone to brush their teeth so that their teeth will not rot. But when you inspire someone, you touch something within them that continues to sing each time they think of the moment. You light an inner fire that does not go out, even after you leave their presence. How much are you willing to give up to light a fire within others?
Solicit contributions from your team.
There are few things as powerful as a leader who solicits feedback. Whenever you give your team the power to step into the arena and take ownership of the process, it changes the game. When team members believe that their opinions matter, they are more willing to assist you in doing what you need to do in order to fulfill the mission. There is nothing more powerful than ownership of the process.
Always ask questions before giving orders.
When was the last time you asked your team members' opinion about what they do? Asking questions is one the easiest ways to connect with your team. People will always surprise you if you give them the freedom to do their jobs. Ask them for ways to improve what they do and the way that they do it.
They usually know the job better because they are doing it. So go ahead and start asking questions. You will not only learn something new; you will connect with your team in a new way.
Make your team members feel important by showing your appreciation.
There are few things that touch others more powerfully than appreciation. It is one of the four most important human needs. When someone feels appreciated, they will do above and beyond what is expected without being asked.
Appreciation changes hearts, minds, and attitudes. It softens a heart hardened by past mistakes. It changes a mind once steeled by apathy. It brightens an attitude dulled by neglect. As a leader, you can overcome the past mistakes of a former leader by showing your appreciation. You soften that mind by giving that team member something to do that stimulates their intellect. You can touch that neglected attitude by giving them a task that requires tenacity. You are in charge and appreciation is one of your most powerful secret weapons.
Be enthusiastic and energized about your mission.
Enthusiasm is contagious. Even if the mission is not something that one would categorize as exciting, you can make it appear to be exciting by how you use enthusiasm. If monotony sits in the seat of leadership, then your team will become monotonous. If boredom holds you and your team captive, then discover ways to shake things up and still stay on task. If you have challenges in this area, ask your team for help. They will assist you in coming up with creative ways to complete the mission and make it more enjoyable.
If you cannot generate some enthusiasm about what you do, then it's time to do something different. The speed of the leader is the speed of the gang! Remember that you are the example so you have to lead when it comes to enthusiasm!
Taken from The Power of a Woman Who Leads. Copyright © 2013 by Gail M. Hayes. Published by Harvest House Publishers, Eugene, OR. Used by Permission.