Savor Advent, Feast on Christmas
My family's new traditions made the season richer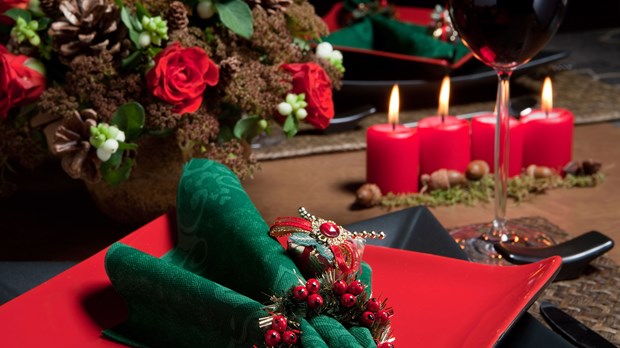 Savor Advent, Feast on Christmas
It may be easier to roll a boulder up hill than to change holiday traditions. Several years ago, when I declared to my family that we would start new practices in the month of December, their response was not thundering applause.
"Ugh," grunted my firstborn. (Insert tween attitude, eye rolls, and drama here.) "Why do we have to be so different from every other family? Everyone else starts doing Christmas stuff right after Thanksgiving! Why not us?"
The Light Shines in the Darkness
In medieval times, Christmastide, or the Christmas season, began not the day after Thanksgiving (or even earlier, as modern retailers' displays suggest), but on Christmas Eve. Outward expressions of merrymaking in the forms of feasting, jousting, caroling, football, and other games celebrated the birth of the Messiah.
Gifts were exchanged, but they weren't the highlight. The foundation of Christmas joy was light—God's light, overcoming darkness. As the prologue to the Gospel of John confirms, Jesus is this light.
The Ultimate History Project explains the significance of light overcoming darkness for medieval Christians. In a world whose evenings were lit by fire and candlelight, winter months were long and dark, especially in northern Europe. For medieval Europeans, Christmas had a strong appeal, as it came just a few days after the winter solstice, the longest night of the year. The celebration of the Messiah's birth was about both his mission and their much-needed pick-me-up in the middle of what was often a long and dark winter.
The arrival of the Christ child signified warmth and light, a literal salvation from the bleakness of everyday winter life. I wanted my family—and me—to experience this all-but-desperate need for Christ too.
Wait for the Lord; Renew Your Strength
As the Black Eyed Peas noted in their 2009 song "Now Generation," folk today "ain't got no patience," and we want almost everything immediately. Each year Christmas decorations and advertisements appear earlier and earlier. Retailers can't wait to bring their sales into the black, and we want to feel Christmas joy and cheer…well, now. Never mind that we miss what is right in front of us when we rush and we take retail therapy to an extreme.
Among other things, Advent teaches us to wait and to draw near to God while we do so. Jesus points his followers towards active waiting, and being ready, for only God knows when the Messiah will return (Matthew 25:13). During Advent my family does this in two ways. First, through spiritual disciplines—meditation and prayer, self-examination and repentance, Scripture reading and discussion. Second, by being more intentional to do as Jesus did to feed the hungry, clothe the naked, speak out against injustice, and welcome everyone to join us as we seek to follow God.