Seeing God with Us
It helps to know how to look.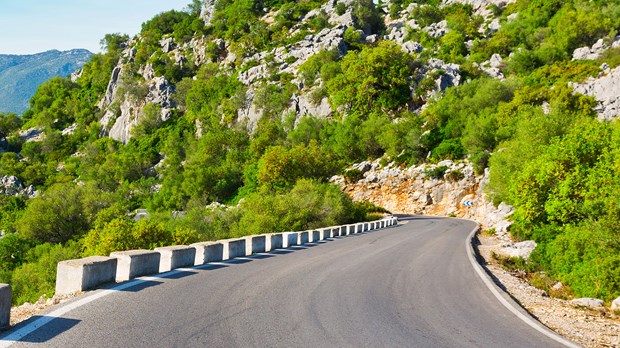 Seeing God with Us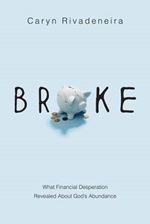 Image: IVP
In Cheryl Strayed's bestselling book Wild, she recounts her 1,100-mile trek across the grueling and beautiful Pacific Crest Trail, a trek she undertook mostly because she was beaten down by hardship and heartbreak and was headed down a dangerous path in life. Knowing she needed change—something to jar her out of her figuratively dangerous path—Strayed chose a literal one. A path she hoped would help her "find herself," heal her wounds and set her straight. So, although she'd never hiked anywhere before, and though she had no clue what she was in for, Strayed headed out, alone, on a journey through the wilderness.
It's a wonderful story, a book good enough for Oprah to consider relaunching her book club, in fact. Strayed is a master writer; her prose dazzles and delights even when describing the harrowing. In fact, while reading this, I often marveled at how much Strayed's writing reminded me of David's psalms—the beauty of the language, the rugged and desperateness of the environment, and the stunning displays of God's creation and his intervention.
Of course, there's one (or probably a few) big difference: David recognizes God's hand as he wanders through the wilderness. Yet, straight through to the end, Strayed never does. For the Jesus-y set, this means that even as the book ends on a high note (speaking fi guratively only; it ends with a literal descent) with Strayed's "healing," with her being found, we can't shake a sadness for all Strayed missed on her journey. Because we see God there with her, in the beauty, in her stamina, in the warning rattle of a snake's tail, in the goodness of the people she met, in the protection from the few "bad" ones. We see God reaching out to her. But Strayed never does.
Of course, even those of us who believe in God, who profess that he is with us always, have a hard time seeing God on our own journeys too. And yet, in many ways, it's in the present moments, in the twists and turns, in the harrowing and sketchy, in the rough climbs and emotional descents that God is most evident. If we're willing to take note.
After finding my old Brownie "I Spy Hike" award in a tangle of childhood memorabilia, my daughter wanted to know my secrets so she could become an I Spy champ herself. I told her that to win at I Spy is to realize that I Spy is really a misnomer—because when we speak of "spying" something, we really mean "seeing" it. In fact, whether you're an international spy or simply a bird-and-squirrel spy, spying requires much more than eyesight. So when my kids and I are wandering through woods or along creek beds—hoping to spy a deer, chipmunk or one of those badgery-woodchuck-prairie dog guys—I tell them to be quiet, to step lightly, to breathe gently and to almost become one with the path we're on. That way, while we don't scare off animals who are as eager to run from us as we are to see them, we also become in tune with the world around us and are able to hear, feel, see or smell the animals we seek.