When Pastors Pray, Part 1
God called me to minister to desperate ministers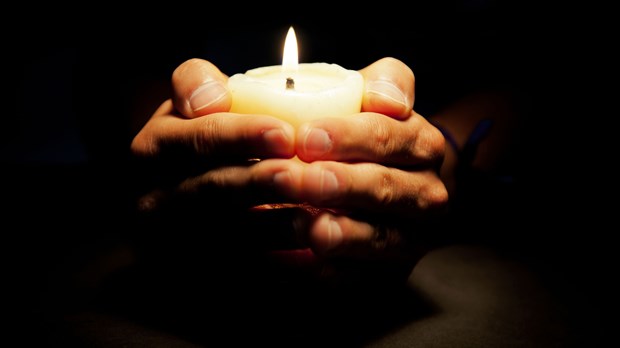 When Pastors Pray
During the fall of 2013, the church witnessed a devastating travesty. A Georgia pastor, Teddy Parker, was one of 12 pastors to die by suicide. In a sermon that aired during the investigation around his death, Parker made the following statement: "I try to pray, but God is not hearing me." I personally identified with his statement and was quite disturbed. After listening to more of that sermon and wrapping my mind around his suicide, an irreversible mark was imprinted on my heart and mind.
Within two weeks, another pastor near my home, Robert Hymon III, died by suicide and I was "gloriously ruined." I felt great pain, hurt, and an incredible responsibility that I could not explain. I felt like I had to do something. I remember saying to God, "If pastors are committing suicide, then the people are going to feel it is okay." For the next several weeks, I became restless and I felt God nudging me like Nehemiah with another "burden of the Lord."
When the burden would not subside, I began to confide and counsel with my husband about how I was feeling. He told me to "pray it out and let God guide you." I did just that. After much prayer, the Lord impressed upon my heart and spirit these words: "Protect the Pastors."
All I could think was, "Who, me?" and wonder how in the world I was going to do this given my family, life, and the ministry I had already been called to. I found this assignment overwhelming because I already minister to pastors' wives through By His Side Ministries. The issues that ministry wives deal with are intense, heartbreaking, and overwhelming. My husband and I also minister to pastors through social media and prayer every Wednesday morning; I just did not see how I could take on more than what I was already engaged in.
God provided some very specific instructions, much as he did for Nehemiah. My instructions were to contact a couple of specific pastors to help carry this mandate. God instructed me to build a resource network just for pastors in the area of mental health, depression, and suicide. He asked me to conduct a needs assessment and a survey to really delve into the mental health needs of these leaders and finally to establish a counseling program specifically for these leaders.
I contacted local pastors, and to my surprise God had already placed the same burden on their hearts. Along with these pastors, my husband and I began to pray to discern the direction God would have us go to protect the pastors. After much prayer, God revealed to us that we were to be proactive in our efforts rather than reactive. Most of the time, we do not address an issue until it is almost too late, but if we can identify precursors we have a better chance of changing the outcome. So we started with a conference call which involved my husband and other local pastors God had called to assist with this great assignment to determine the resources we could pull together to hold a citywide prayer meeting for pastors, their spouses, church staff, and seminary students.