Building–and Maintaining–the Temple
Leading and serving should not come at the cost of our own health and well-being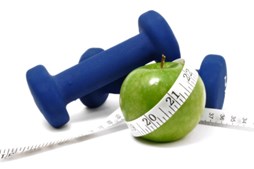 When Solomon decided to build a temple for Yahweh, it took seven years to complete the task. And no wonder. It was both enormous and ornate. 1 Kings 6:34-35 reads, "There were two folding doors of cypress wood…decorated with carvings of cherubim, palm trees, and open flowers—all overlaid evenly with gold." The specificity and care that went into planning and constructing the temple communicate that God cares where he dwells.
Many years later, Paul wrote to the church in Corinth, "[Our bodies] were made for the Lord, and the Lord cares about our bodies....Don't you realize that your body is the temple of the Holy Spirit, who lives in you and was given to you by God?" (1 Corinthians 6:13-19). If God dwells in us, what we do with our bodies matters—to him as well as to us.
However, Christians often elevate the spiritual realm above the physical realm—perhaps unknowingly influenced by a rogue strain of gnosticism that infiltrates our postmodern culture. As a result, we devote substantially more time and energy to praying, reading Scripture, and planning for our small groups than we do caring for our bodies. I discovered the problems with this logic firsthand.
Fifteen years ago, I was running a long-term healing program at our church, homeschooling our sons, working part-time as a photographer, and generally burning the proverbial candle at both ends. Though I did swim three times a week, that was as much time as I believed I could spare.
My off-kilter priorities cost me dearly. One illness led to another, exacerbated by my unwillingness to come to a complete stop for more than 48 hours. Eventually my body simply broke down. I was diagnosed with chronic fatigue, fibromyalgia, and celiac disease. Gone were my über-productive 16-hour days. I actually needed to sleep for half the day and was semi-functional for the remainder.
This not only decimated my pride but forced me to acknowledge that some of my over-activity was fueled by perfectionism and people pleasing. Though the content of my days was all good and all "of the Lord," my need for acceptance and desire to avoid conflict had become what motivated me rather than the voice of the Lord. I am now a strong advocate of the words "I'm sorry but I can't do that for you" as well as an evangelist for balance. Balance between physical activity and spiritual activity. Balance between rest and work. I've also upped my commitment to more regular exercise as advised by my doctor.
Most health care providers agree that we need a minimum of 30 to 45 minutes a day (four days a week) of cardiovascular exercise that pushes our hearts into the target zone. This can be achieved through running, working out on an elliptical or rowing machine, swimming, cross-country skiing, etc. For those with physical or financial limitations who don't have access to gyms or are unable to run, brisk walking every day can give our hearts the cardio workout they need. Local gyms, schools, and YMCAs typically offer a variety of classes from salsa dancing to Zumba to yoga. (Many yoga classes are spiritually neutral or, increasingly, led by Christians.) The Internet provides hundreds of options for in-home, no-cost workouts (check out Fitnessblender).