If Your Heart Is Right, Ignore the Critics
We have no reason to apologize for using our gifts.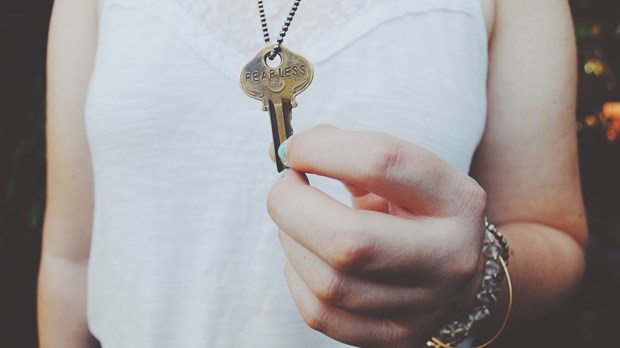 Image: Daryn Stumbaugh | Unsplash
Ambition is complicated. When related to material things it sounds like greed, so we often take the idea of "bigger and more" in our lives and boil it all down to sin. We sit in the back like my friend Jamie, who aches to dream, but says, "It always seems easier to sit on the back row and kill my dreams than to fight the sin that may be attached to those dreams."
We are afraid of big dreams because we are afraid of ourselves.
We are afraid of greatness because we are afraid of our arrogance.
And yet Jesus said of us, "Whoever believes in me . . . they will do even greater things than these" (John 14:12). It almost sounds blasphemous to do even greater things. We rarely say it, but when we start to have hints of great thoughts or visions, we often quickly dismiss them, afraid that we may be vain. Arrogant. Prideful. Or worse, simply that we would appear prideful.
I fight these wars in my soul nearly every day. For so long I just sat in the back, my dreams spilling out on the floor. But a few months ago I found myself in a room with a woman who did not seem to know how to dream small. She is a giant in the world of ministry, and we had the afternoon with her to ask any questions of her that we wanted. With a big vision growing in my heart, I knew exactly what I wanted to ask: "How do you know if a vision is from God?"
She looked down, and then very directly and simply said, "At some point you look at the motives of your heart, and if they are for God, then just do it."
It was simple and difficult all at the same time, because a convoluted mixture of motives undergirds every pursuit in life.
As Zac and I prayed, "God, we will do anything," I knew the reason I had not been using my gifts in any great capacity was because I was afraid of appearing arrogant. When I was an 18-year-old, I knew I had the gift of teaching and I knew how to lead. For years I taught younger women in my living room. I looked around our community and saw so many women who needed more God. Though I knew I had visions of how to give him to them, I was paralyzed with this fear. Beginning a small Bible study in our church seems like no big deal now, but it was a painfully scary thought then.
I remember telling myself things like, I will humbly sit in the back and give other people the chance to lead. It sounds good. But I was completely disobeying God, and I wasn't playing the part in the body of Christ that God had designed me to play. Because by using my gifts, others would be released to use their gifts, and so on.