Restoring Fallen Leaders
What a healing response produces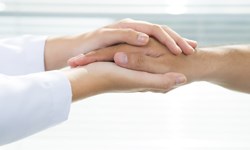 By all measures, Tom* was an A-list pastor. He had charisma, humor, and huge musical skills, and he grew the start-up church into a robust congregation. Around year 8, a few of us began to notice subtle changes. Tom's sermons got a bit flat and curiously unreflective. He then became controlling, in one instance telling my husband that he was not allowed to get mad at him.
Our red flags were waving long before we were called to an "urgent" meeting at the assistant pastor's home. Surrounded by 20 of the top leaders, Tom stated flatly that he needed to step down because he had been having an affair with a married woman in the church.
Sadly, Tom's fall is far from unique. Among the participants of one study done in 2005-06 by the Francis Schaeffer Institute of Church Leadership, "Thirty percent of the male pastors said they had either been in an ongoing affair or a one-time sexual encounter with a parishioner." And sexual sin is but one of many ways a leader can disqualify himself/herself.
What often happens next is even more disconcerting. If the leader is a charismatic, well-liked person and operating without strong oversight, congregations normally minimize (and sometimes outright dismiss) the incidents, quickly forgive, and move on. If the body has been looking for an excuse to jettison said leader, this provides a perfect excuse to claim 1 Corinthians 5 and "remove the person from fellowship." Are there other options beside ignore or zap?
Minimizing or dismissing never serves anyone. It perpetuates a system of deceit and rewards lying. But option 2 is flat, unredemptive, and punitive. It rarely provides the one who fell an opportunity to grow and also may actually propel them into another unsuspecting church.
For the sake of the wounded church body as well as the one who did the wounding, we need to work toward restoration on all fronts. Restoring the Fallen: A Team Approach to Caring, Confronting, and Reconciling defines restoration as follows: "True restoration is achieved through a process of discipline that recognizes both grace and responsibility as it seeks to guide the individual back to a God-centered life."
As simple and straightforward as that sounds, it's anything but. When authentic restoration takes place, the following will be evident from the one who has fallen.
1. Proactive and thorough confession (James 5:16)
A leader who chooses to confess, before being found out, typically progresses more quickly through the process of restoration. The confession needs to be completely thorough. "I had a moral failure" does not do the trick, but admitting, "I have watched online pornography and visited massage parlors for the past three years" does. Those who fall often need help understanding that specificity matters, though they can leave out gory details.
2. Genuine remorse (2 Corinthians 7:8-11)
When a leader who sinned holds it all together and demonstrates no sadness or grief, it's a sign that he or she has felt neither conviction nor godly guilt. Tears can be manufactured–we are looking for more than an outward expression. Remorse is humble, not proud. We cannot teach someone to be remorseful, but we can–and should–point out when the person seems cut off or unaffected by their actions.
3. A willingness to both apologize and work toward restitution (Matthew 5:23-24)
Our culture has perfected the non-apology apology. "I did not mean to hurt you" and "You misunderstood my intentions" are offered in the hope that no one notices how evasive they really are. An individual who can look the offended party in the eyes, own their mistakes, and ask for forgiveness is on the road to healing.
4. Time off
Fallen leaders need to step down from all responsibility and leadership for a minimum of one year and quite possibly two or more. As we guide fallen leaders through the process of healing and restoration, it is imperative for them to focus on their own needs. This is often where we get pushback. Leaders do not like giving up their positions. The higher they are in the leadership structure, the more difficult it is for them to willingly step down. It's humiliating and destabilizing, especially if they are on staff. Larger denominations sometimes offer to pay for therapy or continue paying the salary of a leader who has fallen, but this is the exception rather than the norm. We have found that when leaders lose their source of income because of moral failures, it gets their attention like nothing else. This is not necessarily a bad thing.
5. Clear evidence of growth
Breaking free from destructive patterns of behavior takes time–more time than most of us want to admit. We actually need to expect measurable metrics here. A year of physical sobriety from sexual or chemical addiction is mandatory before a person is released to lead. If someone has been involved in a long-term affair, he or she needs to not only cut off all contact with the other person, but work in therapy to determine what led to those choices in the first place. One pithy question worth asking from Andy Comiskey's Living Waters Manual asks, "Do you want real healing or just the appearance of it?"
A careful reading of Galatians 6 gives those of us who are working with fallen leaders insight into what those individuals need: "Dear brothers and sisters, if another believer is overcome by some sin, you who are godly should gently and humbly help that person back onto the right path. And be careful not to fall into the same temptation yourself. Share each other's burdens, and in this way obey the law of Christ" (Galatians 6:1-2).
What do fallen leaders need from those of us who are still standing?
1. Gentleness–harshness will not speed their recovery.
2. Humility–similarly, lording their mistakes over them will accomplish nothing.
3. Consistent love–to some degree, the baseline reason we all sin is that we don't feel loved and accepted. The consistent love we offer to someone who has failed can be a game changer. This also means we should not drop out of the process until it is completed.
4. Truth telling–Sin happens in the dark. We aren't looking to make the person
happy or avoid discomfort. The team or individual working with the fallen leader must have permission to speak the truth. This would include asking direct questions such as "Have you gone into any bars this week?"
Restoration is hard work and seldom follows a script. However, it is so worth all the headaches, time, and energy when a fallen leader repents and is restored. Luke describes it well: "There is more joy in heaven over one lost sinner who repents and returns to God than over ninety-nine others who are righteous and haven't strayed away!" (Luke 15:7).
*Names have been changed.
Dorothy Littell Greco spends her days writing, making photographs, and supporting others along their God journeys. She and her family live just outside of Boston, MA. You can find more of her words and images at www.dorothygreco.com or www.facebook.com/DorothyGrecoPhotography.