March 2014
When your faith feels weak ... keep the faith anyway.
I recently heard a sermon about a man who possessed incredible faith: Jairus. And his daughter was about to die.
Just as one would expect from a sermon, Jairus sought out Jesus, found him, secured a few one-on-one moments with him, and asked him for help.
Jesus said yes, followed Jairus home, said a few choice words, and ta-da! Daughter was healed. ACTUALLY daughter was brought ...
continue reading
---
An interview with Sue Edwards, associate professor of educational ministries and leadership at Dallas Theological Seminary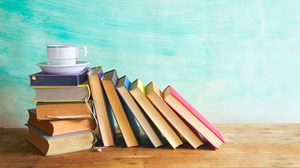 Image: iStock
Tell us about your role at Dallas Theological Seminary.
I've been there full time about 10 years now. That's been a wild and crazy journey, something I never, ever expected. When I got my doctorate, I didn't ever think I would do this.
I teach, but I am a practitioner. I teach how-to courses: how to create ministries that are transformational, how to teach the Bible ...
continue reading
---
Recognize how impatience hurts your leadership
We are an impatient culture. Our hyper-fast technology has wired us to expect everything instantly–even transformation. While it's understandable to demand hyper-speed from our electronic devices, it's utterly unreasonable–and ungracious–when we have those expectations of ourselves or of the people we lead.
Though we all wish that it wasn't the case, profound and lasting change ...
continue reading
---
Is it really God you're following?
Walking beside the Sea of Galilee, Jesus called to four fishermen, "Follow me." Simon and Andrew "left their nets at once and followed him." James and John "followed him, leaving the boat and their father behind." All four responded to Jesus immediately (Matthew 4:18-22).
As they physically walked behind Jesus from place to place, they found that following him means so much ...
continue reading
---
Does camaraderie with a male colleague have to be a landmine?
I have great sympathy for the new hires at our church. Our building is a maze of classrooms and closets, navigating IT takes a decade, and recalling names of all our staff is a bit numbing. It's a big, bustling place, a jovial family complete with fierce loyalty, inside jokes, and an expected dose of dysfunction.
One of our recent hires, new to our city, looked particularly ...
continue reading
---
A devastating diagnosis showed me how God uses weakness
I wept as I heard the diagnosis four years ago: "You are losing your hearing."
Questions about my job, relationships, and life in general permeated my brain. Every "what if" plowed over me, and they were mowing me down quickly. Everything seemed a blur that day. But God spoke to me in a way I was sure to hear.
I'd spent eight years in the classroom, and both the doctor and ...
continue reading
---
Believing the truth is a team sport
Raise your hand if you can get behind a cause called "Discernment Is Not for the Faint of Heart."
For honorary president, I recommend Tamar.
Tamar was a woman who showed up early in the Bible. She married Judah's son. He died. She then married Judah's other son. He died. Judah promised she could marry his third son. But he lied.
And Tamar decided, "I'm not taking this any more."
continue reading
---
To make an impact with women, we have to be willing to connect on a personal level
You spend hours in planning meetings, trying to put together wonderful events for the women
in your church with the hope of helping them live productive Christian lives. Yet time and again, they don't show up. Your leaders have done all they can to get the women in church excited and nothing seems to be working. You've prayed and you've fasted and the only logical conclusion ...
continue reading
---
An interview with Executive Director for Engage International, Mindy Caliguire
What are the top three things women leaders need to know about soul care?
On thing is they just need to decide what they want. That may sound a little too simplistic, but a lot of times we think that spiritual formation, or living from a place of soul health, is going to require some radical change. And in some people's lives maybe it would, but often the more radical change ...
continue reading