Equipping Women for Ministry
An interview with Sue Edwards, associate professor of educational ministries and leadership at Dallas Theological Seminary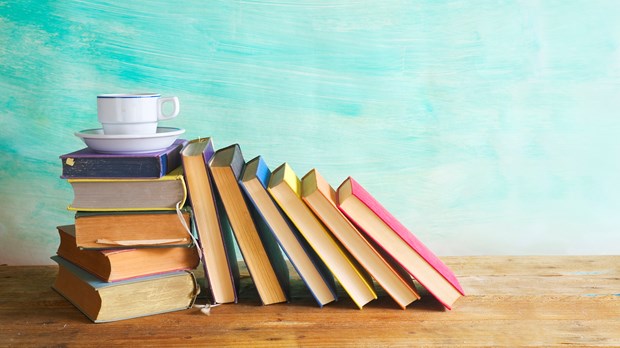 Tell us about your role at Dallas Theological Seminary.
I've been there full time about 10 years now. That's been a wild and crazy journey, something I never, ever expected. When I got my doctorate, I didn't ever think I would do this.
I teach, but I am a practitioner. I teach how-to courses: how to create ministries that are transformational, how to teach the Bible in Sunday school context, how to use resources that are not just lecture, that engage particularly younger audiences with a variety of methods. I teach "Women Teaching Women," which is a preaching course for women. In other words, how you prepare to teach the Scriptures. Pull truth out of Scripture and connect that with what women need to hear for the word to really transform them. And then I teach courses in adult ministry. It's a variety but all pretty practical.
What did you do before you taught seminary students?
I was living in Dallas, had a couple kids, and somebody said one day, "There's a good seminary down the way." I was teaching Bible at the time, so I knew I could be a better Bible teacher. So I went to seminary in the 80s and was one of the first women there. I never dreamed that I would ever be–oh my goodness–teaching there.
I spent about 30 years in the trenches, as a minister. I was a pastor to women in a large church. My heart has always been working with women. I didn't grow up in a Christian home; I came to Christ in my mid-twenties, through women's Bible study. I was an absolute wreck, a mess, and women came alongside and mentored me for about 15 years. I know the power of women in other women's lives. I think you're naturally drawn to what you see can really make so much difference. I wanted to give that gift to others.
What are the most important things you want to accomplish in helping prepare women and men for ministry?
First of all, I want to help them understand the grace of God and to be healthy spiritually, emotionally, really walk tight with Jesus, get what it means to be dependent on the Lord. That you do ministry with Jesus. There's nothing more important than that. Then I want to give them tools to help them create ministries that really change people's lives. Learning is so much more than just getting information in your head and vomiting out a bunch of facts. It's changing your life so you can then lead well to change other people.
What do women in seminary most need to know about church ministry?