Lead Me On: Discernment for Dummies
Believing the truth is a team sport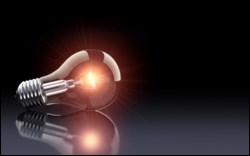 Raise your hand if you can get behind a cause called "Discernment Is Not for the Faint of Heart."
For honorary president, I recommend Tamar.
Tamar was a woman who showed up early in the Bible. She married Judah's son. He died. She then married Judah's other son. He died. Judah promised she could marry his third son. But he lied.
And Tamar decided, "I'm not taking this any more."
Tamar was a widowed woman circa 2000 BC. That made her fish chum on the food chain of that culture. But that didn't excuse Judah, who knew as much as there was to know about God at the time. He was supposed to be one of the good guys. Tamar discerned that she was not being treated right, and that gave her strength to do something about it.
Buckle up because it was not pretty.
Tamar pretended to be a prostitute, and father-in-law Judah hired her for her services, not knowing it was Tamar because she hid her face.
Months after this incident (don't let me lose you here), Judah was told that his daughter-in-law was pregnant as a result of behaving like a prostitute and, appalled, he commanded that she be burned to death. BUT THEN Tamar pulled out a seal and staff that Judah had left with his "prostitute" that fateful night and ta-da, caught ya, buddy!
Guess what Judah said to all that? (Drum roll, please...)
"She is more righteous than I am," said Judah. (Genesis 38:26). She's in the right here. And back when I had the chance, I should have kept my word to her.
Um, say wha?
The Judah before this incident was a relatively self-absorbed man. He had a conscience but not strong character. The Judah after this incident was a man who selflessly defended people unable to defend themselves (Genesis 44:18–34).
Tamar's behavior may look cuckoo, but it was a first crack that began changing Judah from jerk status to…not so much. And that is a lot to accomplish when you have no power over anything at all–except your own mind and its discernment of truth.
A tip we can take from Tamar? Some propaganda might not be telling the truth. Even if it shows up in a should-be-trustworthy package otherwise known as Father Abraham's great grandson Judah.
The apostle Paul understood this. "Who has held you back from following the truth? It certainly isn't God, for he is the one who called you to freedom." (Galatians 5:7–8)
Nobody's saying Tamar's behavior should be held up as a model for how to handle tough times. But Tamar's selling-her-body-on-the-roadside business does show us that real life is rough. And God honored her faith and her determination to do what she could.