When Your Calling Feels too Small
Success is measured in obedience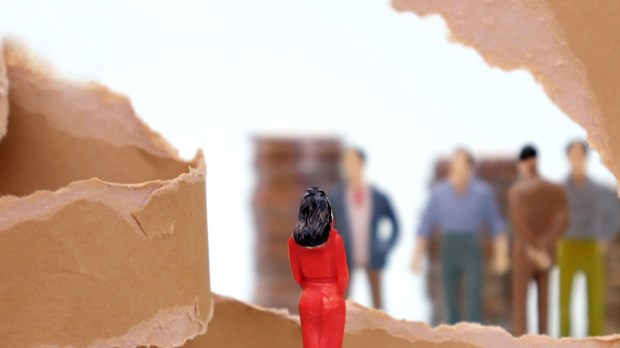 Lately, I'm hearing a lot about "calling" and following wherever Jesus leads. And I've been right there on the front row, soaking it up. When I read on this site about Jennie Allen's book Restless, I bought the eBook and read it all that same day (not the pace I'd recommend; it's one to work through!). A few weeks later, I did the same with Jenni Catron's book Clout. Meanwhile, my church is focusing on what it means to really be a disciple, no matter the cost.
When we hear these calls to radical discipleship and bold leadership, a lot of us have our spirits pierced and want to sign on–as we should. "Here I am. Send me!" we say with Isaiah. "Anything! Anywhere!" We're ready to lay down our lives, take up our crosses, and follow Jesus into even rough waters. Go to Africa? Start an orphan care ministry? Plant a church in the inner city? No matter how big, Lord, we'll do it!
But what if God asks us to do something small? That can be the hardest calling of all, especially for those of us who feel passionate about following him with abandon and making a difference in the world.
I've told God I'll do anything he asks, then waited for the next assignment. And he seemed to say to me, "Will you be faithful to keep writing these church announcements?"
Um, of course, Lord, but...don't You have anything more? Harder? Not so safe?
For you it may be something different. "Will you stay in your current position? Work in the nursery? Serve in the local soup kitchen instead of Haiti? Lead another Bible Study with only the same four women?"
Last year, I felt strongly that God was calling me into a new ministry, though I had no details. I expected a door to open any day, but instead I saw doors close. After a few months, I cried out in prayer late one night, asking God to please call me somehow the next day! And first thing the next morning, I was asked to do a new ministry task. A task that seemed small. A task that turned out to be tedious and stressful, requiring several volunteer hours a week, very much behind the scenes. Given the timing, it almost felt like a divine joke.
Yet the same day I got the assignment, one of my devotionals was on Zechariah 4:10, which says in part, in the NIV, "Who dares despise the day of small things...?" Or in the NLT, "Do not despise these small beginnings." Message received.
I determined to stay faithful in what I was given, and I sought God hard along the way. Eventually I was relieved of that task, but meanwhile nothing new presented itself, and my husband, who wasn't even seeking a new ministry opportunity, was given a big, daring one! At least in Zechariah the small beginnings paid off. Mine weren't seeming to lead anywhere.