Your Next Women's Ministry Event: Leading Women to Jesus
Can we get on with what matters?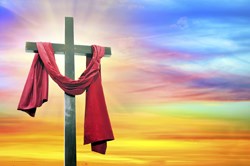 Leaving church one afternoon, I was talking to "Nancy," a leader I served with. A new leader, "Sally," stopped to ask Nancy a question. Sally had just completed her training session and noticed one of the requirements of all leaders was to have a relationship with Jesus so they could help lead other women to Christ. Sally mentioned to Nancy she did not have a "real" relationship with Jesus and she wanted to know if it was okay to continue on the leadership team. Nancy replied that it was okay without offering Sally any further assistance in developing a relationship with Christ.
I did not find the conversation odd at the time because I too was asked to be in leadership without my salvation coming into question. Although I thought I had a relationship with Jesus, I now know I did not. How was I going to lead other women to Jesus? My area of service was quite large, yet I did not pray daily, study my Bible, or live in obedience. How were Sally and other women on the leadership team going to lead women to Jesus if they didn't have a relationship with him either?
One of the major duties of a leader in church is to care for those whom God places in their trust by living for Jesus, teaching biblical truths, and steering clear of worldly thoughts and patterns. Unfortunately, my first experience in women's ministry was contrary to what God expects. We were juvenile–phony–and we thrived on self-promotion. We weren't concerned with living for Jesus. We spent time in planning meetings instead of drawing closer to God to strengthen us as leaders in an effort to save souls.
In Michael Warden's book Leading Wide Awake, he sums it up: "For all its necessary skills around strategy and vision casting and goal setting and team dynamics, leadership in the Body of Christ is ultimately dependent on one thing, and one thing only: a vibrant, surrendered, ever deepening intimacy with God. Without that, we're just pretenders."
It Starts at the Top
"Pretenders" is exactly what we were, and sadly this represents many leaders within the church and in women's ministry. Research from the Francis A. Schaeffer Institute of Church Leadership Development says 72 percent of pastors study the Bible only when preparing for a sermon or lesson, and only 26 percent of have regular devotions and feel spiritually equipped to serve God. We easily assume leaders have favor with God, and at the same time, as leaders we assume most people in the church are Christians, so we become passive in our approach to reach those who are hurting. There are women in church right now who are childhood sexual abuse victims...going through a divorce...grieving over a lost child...new to the city...physically abused...fighting a terminal illness...and looking for an open door. If a pastor is not studying the Word, it's likely those serving under that pastor's authority seldom study the Word. We end up with lack of intimacy with Jesus causing insensitivity to the needs around us. The lost stay lost and our decisions to advance ourselves instead of advancing Christ's kingdom will cause demoralization as we become culpable in the ongoing sin in the world.