Mentoring with Intention
It's more than just hanging out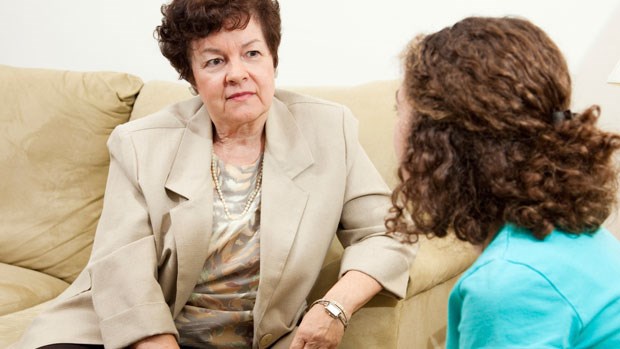 Mentoring with Intention
It's easy to confuse mentoring and friendship. Friendships are essential connections important to our sense of well-being. Women need friends. Times with friends bring laughter, listening ears, and encouragement. As friends browse the sale racks, their conversation may lead to an important question and an opportunity for biblical guidance. But the conversation often goes no deeper than bargains and the latest with kids. Friendly advice may be offered, but rarely are friends intentional about moving us toward maturity in Christ.
A pitfall with an organic approach is that mentoring relationships can get stuck on the friendship level. The women spend time together, tell each other about their lives, and encourage each other, but there is no spiritual movement. We mentioned previously that young women learn best through sharing life experiences, but mentoring is more than telling someone about your life. Mentoring is a relationship with a purpose. Without purpose the relationship can meander aimlessly, becoming little more than friends "hanging out."
Mentoring is more than friendship or giving advice. Our purpose is to help young women follow Christ and be transformed into His image. Intentionality in the relationship allows us to move in this direction.
Listen with a Purpose
Mentoring that appeals to postmodern women starts with careful listening. Her world of connection-through-technology creates hunger for a patient, wise listener. When busy schedules rule the day, listening may seem like a waste of time. On the contrary, listening is a powerful mentoring tool. When you listen carefully to your mentee, trust is built and she feels accepted, valued, and understood. You begin to see her, and her heart begins to open to you. A mentee is unlikely to receive your input until she feels heard and understood. "I joined a mentoring program but dropped out after two months," revealed a young woman. "My mentor kept telling me what to do, but she didn't even know me."
Develop Quality Conversation
An intentional mentor facilitates quality conversations. As you listen with purpose, eventually guide the conversation beyond what happened and who did what. Ask good questions that bring out what is going on inside your mentee. Questions like, What do you dislike about this situation? What do you dislike about yourself in this situation? What are you confused or upset about? Where do you need help? How do you want to change? What do you sense God wants you to do? Make no assumptions and give no advice at this point; only listen.