Study Reveals Missing Influence of Women among Nonprofit Leaders
An interview with researchers Dr. Janel Curry and Dr. Amy Reynolds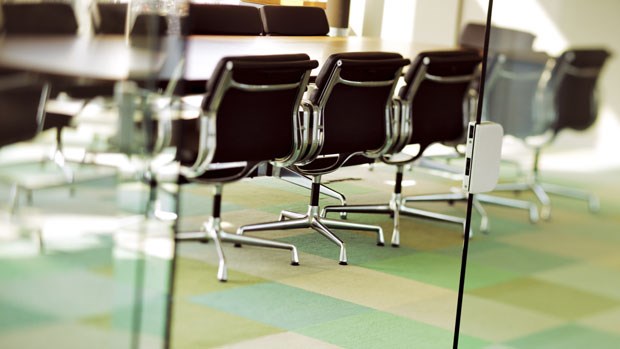 Study Reveals Missing Influence of Women among Nonprofit Leaders
The Women in Leadership National Study, funded by the Imago Dei Fund of Boston, has completed two phases of a three-part study that examines institutional leadership among evangelical nonprofit organizations. Researchers have studied a number of organizations that include World Vision US, InterVarsity Christian Fellowship, the Council for Christian Colleges & Universities, Christianity Today, American Bible Society, and others.
On behalf of Gifted for Leadership, Margot Starbuck spoke with Dr. Janel Curry and Dr. Amy Reynolds, professors at Gordon College and Wheaton College respectively, who shared what they're learning from the study.
GFL: I know the study was inspired, in part, by the absence of data about women's leadership in the Christian sector outside the church. I'm curious about what you each brought to the study personally.

Janel: I would say for me personally, I was looking for a way to help organizations that wanted to move forward—I am always looking for data that helps you know how to be successful. This is of most interest to me: helping organizations move forward.

Amy: For me personally, one of the reasons I was interested in this project was because of my interactions with female students at my own college. I saw the tensions some faced as parents, or home churches, or peers, encouraged them not to be too career-driven. I encountered students who were a bit surprised to see me combining my role as a mother with my role as a professor and Christian, often seeking advice since they had seen few models of women combining careers and family in their own lives. Even for those students who believed God did not restrict them because they were women, they were dealing with baggage from the past of being told that being female limited the ways they could serve God and serve the church.
GFL: So how do evangelical nonprofits compare to their secular counterparts, in terms of women being in leadership?
Amy: Not well. We do about half as well, generally speaking. So for example, women account for 40 percent of CEOs in the nonprofit sector generally (Benchmarking Women's Leadership in the United States, Colorado Womens College 2013), but only 18 percent of our sample. Women serve as 26 percent of college presidents (same Benchmarking study), but only 5 percent within our sample of Christian colleges. Women make up 29 percent of college boards, but 19 percent of Christian college boards; 43 percent of nonprofit boards generally, but only 22 percent of the boards in our study.