Faithful through the Ages
A case for intergenerational communities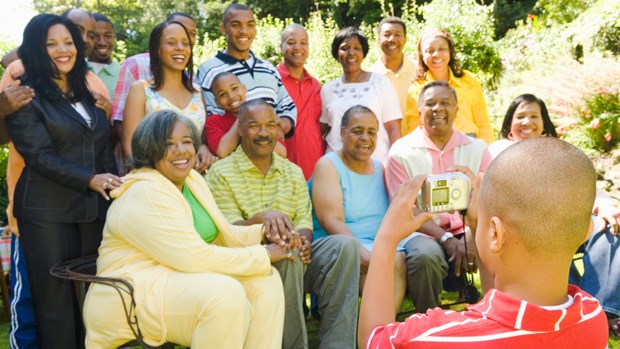 Faithful through the Ages
Several years ago, we were invited to join a small group which met weekly on Friday nights. We arrived the first night with our young kids in tow, eager to connect with other couples in a similar age and stage. What we found was a much more blended group of couples, ranging in age from their thirties to their seventies. My first thought? Awkward! This is not what I expected. I'm not sure this is going to be a fit for us.
We decided to give it a try because we connected well with several of the couples. We have been part of this intergenerational community now for three years. Here is what I can say now about this experience, with a bit more perspective:
Intergenerational community is more complex and far more rewarding.
Stella* leaned in and grabbed my arm. "It's Alzheimer's Disease," she confided. She wasn't telling me anything I hadn't already figured out. John's behavior had been erratic for months. He couldn't place us, although we'd been meeting together for two years. Sometimes his signature smile was gone and he seemed irritated or grouchy. Sometimes John remembered to give out the Werther's candies to our kids, and sometimes they lay forgotten in his pocket these days.
"He started getting lost years ago when he was driving home from work. I've been trying to find a way to tell you all for weeks now because I know he is getting worse," Stella whispered as tears welled in her blue eyes. I hugged my friend and thought about how our small group might support our eldest couple on the difficult road ahead.
Shepherding a group felt easier to me when everyone was at a similar age and stage. Sometimes in a homogenous group there are three or four babies being born all around the same time, and members feel the strain of meeting those needs. But if you've had a baby, you know exactly how to support the pregnant woman in your group. Make her a meal! Help her get a nap.
I've never had Alzheimer's disease, nor do I have firsthand experience with a family member suffering from this disease. So I prayed for wisdom.
Perhaps part of the answer to that prayer came as I watched Stella protect John's dignity and show him the utmost respect, even as he was slipping away. Coming alongside this couple would make me wiser—much less so because of what I could offer, and more so because of what I could learn.
As I sat with Stella in the week following John's passing, she told me about his final moments. I left with a simple prayer, "Thank you for Stella. Comfort her as she grieves, Lord, and please help me to be the kind of wife Stella has been." Spiritual formation occurred in the ordinary moments of watching Stella care for John; I was growing closer to God and becoming a better wife because of Stella's daily, Christ-like example. The challenge of losing a spouse is more common in intergenerational community: my friends in their 30's and 40's are not typically walking this road. If it weren't for an intergenerational group, I would have missed learning important life lessons from Stella.