Lead Me On: Brave & Bawling
What happens when we give God a chance to use our relationships to change us?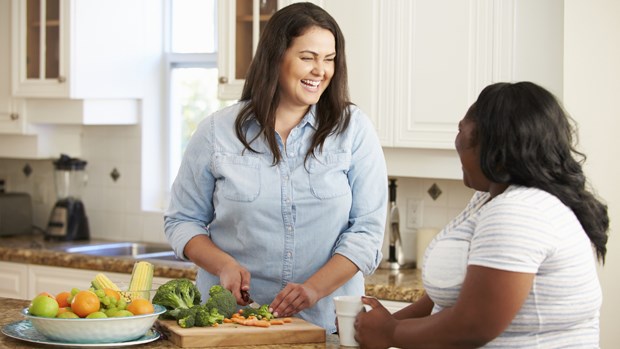 Lead Me On: Brave and Bawling
A few years ago, Saturday Night Live alum Amy Poehler delivered Harvard University's Class Day speech. In a fake Bostonian dialect, she joked, "Just because yah wicked smaht doesn't mean yah beddah than me."
Then she got serious.
"All I can tell you today is what I've learned, what I have discovered as a person in this world, and that is this: You can't do it alone. Be open to collaboration…it will change your life."
"We all grow up afraid of something," she said. Letting others in "should make you feel less alone, less scared."
A beautiful sentiment. Which is fine, until somebody ticks us off.
As was the case for Joseph.
Joseph was the tenth son of Jacob. He had a Technicolor coat that annoyed his nine older brothers and dreams that bugged them even more.
So they shoved him in a well and left him for dead.
Wherein, a reader registers once and for all that the Bible is not a book showcasing the moral elite. Joseph's narrative painfully highlights jealous siblings who were jerks, a sexually frustrated woman who was a jerk, and a chief cupbearer who really did not keep his promise to Joseph for a long, long time.
Jerk.
Eventually, finally, the tides turned for Joseph. The chief cupbearer ultimately introduced Joseph to Pharaoh, and after some dream-interpreting, Pharaoh gave Joseph his signet ring and a nice gold chain and said, "I hereby put you in charge of the entire land of Egypt" (Genesis 41:41).
That was Joseph's condition—he was practically a king—when his life's initial heartbreak came full circle and he wound up face-to-face, once again, with his nemesis brothers.
They needed his help.
And Joseph needed Poehler's speech. Not the yah-not-beddah-than-me, part, although that did seem to be Joseph's go-to solution, at first. Joseph threw the whole crew in jail, then yanked them back out, kidnapped one of the brothers, and sent the rest home with plunder in their packs that made them look like thieves.
Bible readers react to these castigating brotherly reprimands by picking sides. Was Joseph humiliating the brothers or invoking humility in them?
Humility and humiliation are not the same thing. One tell-tale differentiator? Humiliation is diminishing. Humility, however, is a tool that, at least in classic literature, tends to actually strengthen a character to fight harder for what is right & good.