Connect Your Church with Its Community
An interview with Dana Baker, pastor of multicultural ministries, church partnership, and prayer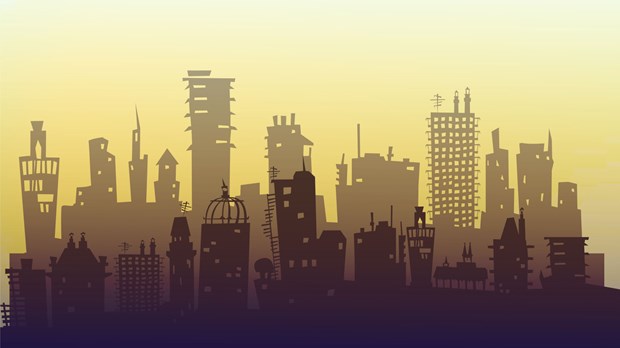 Dana Baker has had an exciting and unsuspecting journey to leadership in the church and community, and she is glad to share her experience with our readers. Dana is pastor of multicultural ministries, church partnership, and prayer at Grace Chapel, a non-denominational church in Lexington, Massachusetts. She has served on the ministry staff since October 2000, serving in urban ministry before undertaking her present staff responsibilities. In September 2005, Dana was asked to lead a new multicultural church initiative that seeks to intentionally respond to the growing multiethnic population of Grace Chapel and the New England region.
Dana, please tell us a little bit about your church and the nature of your service there.
Our church has grown from a small chapel that seated approximately 150 people in the early 60's to 4,000 adults, youth, and children who regularly worship at three different campus locations each Sunday. In the late 90's, we noticed that the demographics of our congregants was changing. This is where I came to minister initially as a layperson, having almost a decade of experience in urban ministry.
As I looked back on those years of lay ministry, I began to see that the words concerning Abraham in applied to my own life: "By faith Abraham, when called to go to a place he would later receive as his inheritance, obeyed and went, even though he did not know where he was going." So when God called me out of my career as an architect, I decided to be obedient and step out in faith concerning this call to ministry. To better prepare me for the work of ministry, I also decided to attend Gordon Conwell Theological Seminary's Boston campus to complete my Masters of Divinity. Over the years my understanding of pastoral ministry broadened as I developed a growing sense of what it meant to shepherd people.
I understand that the nature of your leadership work had an unexpected change over the past few years. Can you tell me about that change and how it impacted you?
I am serving in several capacities right now, but one of the new areas where I am involved is helping to develop a church partnership network. The vision for the ministry is to see "greater things for greater Boston," and we believe that God desires to bless Boston through this network of churches. Sometimes I become aware of how my urban planning skills—which I developed as an architect—can be leveraged for this new work, and I can see how God was preparing me even before I knew what he was doing.
When I was asked to develop the new multicultural church initiative at Grace Chapel, I was excited, confused, and even a bit angry with God because I knew that the new opportunity would require me to withdraw from my ministry in the city and focus on the people and their development at Grace Chapel. To some extent it felt like a more narrow focus, but it also felt as if everything that I had done up until that point had prepared me for the work ahead. Through the process of discernment concerning that opportunity, God affirmed that these paths—of the church and the city—would come together again. I just didn't know exactly how that would happen. Now, in my new role, God is taking all that he has allowed me to lead over 13 years of ministry—prayer, urban and multicultural ministry, and even some new things that I am leading in regard to developing grassroots ministries among lay people, and bringing it together into one vision where I am building relationships in the church and on a city-wide level.
Can you share a little about what you have learned regarding the importance of connecting churches with the communities in which they are located?
When I saw the paths reconnecting a few years ago, I became even more convinced about how important it is for the congregation to spend more time outside "the walls of the church" and in the community. We are finding that going to a multi-campus model is allowing us to become more local and engaged in the communities in Wilmington and Watertown, where our new campuses are located. And we are recommitting ourselves to deepening our connection to Lexington where the main campus is located as well. In November, our senior pastor preached on seeking to move our church from being a primarily "come and see" kind of church to becoming a "go and do" kind of church—encouraging congregants to get out of the church more often and serve the community where they are. He made it clear that service within the church body and service in support of the community isn't an either/or proposition, but a both/and—that at Grace we believe in the power of "and." As we explore what this looks like as a staff, I find myself once again on an unfamiliar path, but I know from my past experiences that I can move forward on this unfamiliar path as I long as I keep seeking God for his guidance and direction for the next steps forward.
Natasha Sistrunk Robinson is a writer, inspirational speaker, leadership and mentoring trainer, and human trafficking advocate. She received her M.A. in Christian Leadership from Gordon-Conwell Theological Seminary (Charlotte) in May 2014, with concentrations in prayer and fasting, racial reconciliation, and biblical justice. Natasha has over fifteen years of experience leading and mentoring in personal, professional, and church settings. Connect with Natasha through her official website, blog, Facebook, or Twitter.