Lead Me On: God Doesn't Want Our Good Behavior
He sees through the tactics we use to make ourselves look good.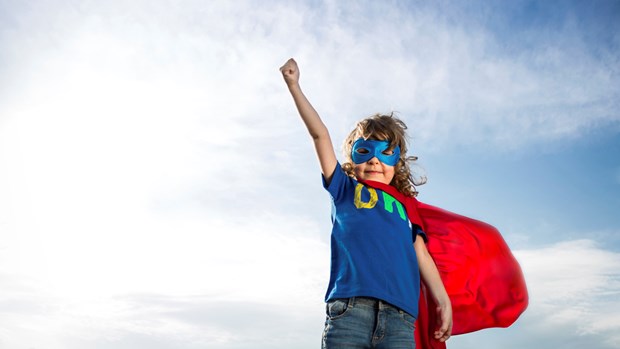 It's hard to resist the idea that being a believer means being "good." Sure, the Bible does tell us about how we should live, but it's more than that.
Which puts us in the awkward position of making clear, cogent points about the Bible without falling back on the pressure to simply "be good"— that's a different thing altogether.
Like a burnt offering.
Burnt offerings were Old Testament to-dos for drawing closer to God by showing repentance via an outward sign or sacrifice. Today we have a cross, and a stone rolled away to tell the Christian story of no more burnt offerings needed.
But burnt offerings are sticky little buggers that creep into our habits, taking good things and mutating them into something different—like when we do good things for the wrong reasons. When we care about reading Scripture so we can say we read our Bible rather than actually be changed by God, for example, a good thing turns into a burnt offering.
And truthfully, when we do this, you can see it all over our faces.
It's a lot like what Tina Fey once tweeted, "'And make it obvious.' —what I assume some ladies getting plastic surgery say."
Burnt offerings may be the Christian culture equivalent of plastic surgery—it's taboo to talk about, yet everybody seems to be doing it. Just when we think we're pulling off the look of being moral, productive, contributing citizens, we're actually showing everyone just how un-free we are.
That's a problem.
It not only misses the freedom that believers were promised, it undermines it. How do we keep burnt offering behavior out of our rhetoric, out of our reasoning, and out of our repentance?
Sometimes we must be shown what not to do in order to know how to proceed in the right way. Case in point: pretty much everybody in the book of Galatians.
Overcoming the good-behavior-as-a-burnt-offering mentality proved to be a problem for religious leaders at the time Paul wrote his letter to the Galatians. Which is a little odd because their hero of yore, David, knew better.
David wrote, "Sacrifice and offering you did not desire . . . burnt offerings and sin offerings you did not require. You do not delight in sacrifice or I would bring it; you do not take pleasure in burnt offerings. The sacrifices of God are a broken spirit; a broken and contrite heart."
Why hadn't rumor spread to the Galatian religious leaders that when the rubber meets the road, heart trumps burnt offerings? The offering God really wanted was their hearts.