Advent: Waiting for Everything to Be as It Should
Including the church.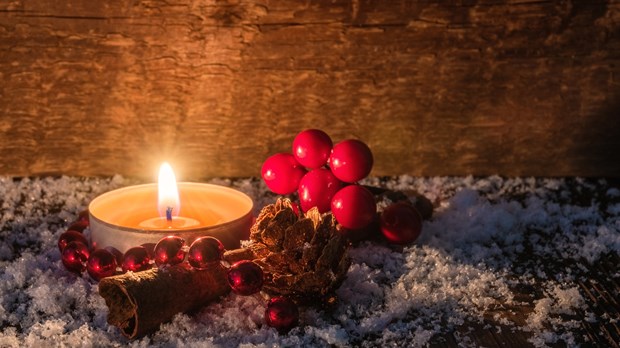 Do you sense the gap between the way things are and the way they should be?
This Advent, I've been singing O Holy Night with new fervor:
Long lay the world in sin and error pining

'Till he appeared and the soul felt its worth.

A thrill of hope the weary world rejoices

For yonder breaks a new and glorious morn!
This song names the tension I feel on a regular basis. Yes, there is hope, but the reality of that hope is only slowly unfolding. And unfortunately, I often sense this gap most within the church.
If you're familiar with the APEST assessment, I score high in the category of Prophet. This means that God has made me particularly attuned to this tension. I often feel compelled to correct and challenge the status quo, and I have a passion for empowering people to be all that God has made them to be. My biggest leadership challenges are deciding when, if, and how to address the gaps I see.
We who lead in the church have a front-row seat to all God is doing in our congregations. We witness life change, see new relationships form and grow, and celebrate people stepping into leadership. And yet, sometimes church leaders have the clearest view of all the church's flaws.
As a congregant, I believed women and men were treated equally in the church. When I became a minister, I was startled by how differently I was treated than my male coworkers. This, and other experiences like it, gave me the sense that I was getting a chance to look behind a curtain to see how the cogs of a machine really worked. To be frank, it's not always a beautiful sight.
We'd love to believe that church leaders are nearly perfect. When we become one, however, we realize that leaders are just people who love God, love the church, and eagerly want to serve. While those are great things, they don't negate the fact that we're broken humans in a broken world leading as well as we can in broken circumstances. It's no wonder that the inner workings of our churches are messy at times.
Two Options
The themes of Advent—waiting, yearning for Christ to reign fully, hungering for heaven—resonate with me in mighty ways. It's a hard season because it reminds me anew how wide the gap is between the way things are and the way they should be. This gives me two options: get angry, complain, and wallow in disgust—or actively be part of the solution.
As people who love the church and see its potential, we must choose to be part of the solution. Even when it's hard. Even when each step forward takes us three steps back. Even when it's nearly impossible to imagine real change taking root.