I'm Rare: I Haven't Been Harassed Because I'm a Woman
But I have complicated feelings about that.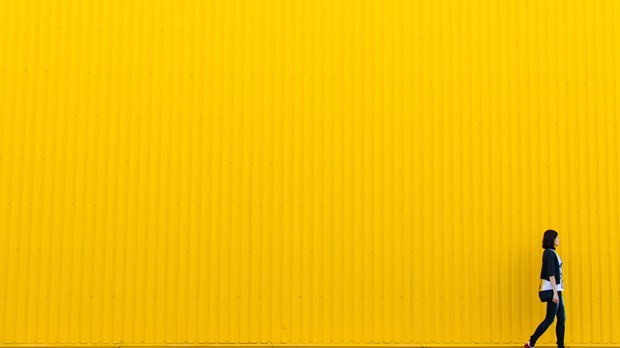 I'm a rarely seen species: a woman in theology who has no sad stories to tell you about being harassed, roadblocked, or discriminated against. I've spent ten years in formal study of theology, but no one has ever made a snide remark to me about my gender. I've spent three years in professional ministry and never had anyone oppose my work, my preaching, or my spiritual life because I was a woman-pastor or woman-chaplain or woman-evangelist.
I hear the stories of my female colleagues and wince. They've been teased, told outright to change their majors, marginalized in meetings, scoffed at, refused entrance into educational programs, even ignored in their own parishes. I admire their perseverance in service in the face of such painful and discouraging opposition.
But I can't relate.
This could be in part because I just haven't recognized the discrimination. Perhaps decisions were made about me or sneers were sneered at me that I never knew about, and I went on theologizing and ministering in blissful ignorance.
I also acknowledge that my optimism makes me expect people to be friendly and reasonable and helpful. This probably blinds me to some people's cautiousness—or perhaps even hostility—toward me as a woman in ministry.
Actually, I know I've been treated differently. Months after I left a job working in denominational headquarters, I realized in hindsight that one lay leader had always asked me to make copies because he thought I was an administrative assistant. I simply thought he was too old to know how to work the copier! Honestly, I'm happy to be ignorant in these ways, not seeing when others have some unfounded gripe against me.
Mixed Feelings
But some of the reasons that I think I've received such an unusually warm reception in theology and ministry don't sit as well with me. I have a complicated relationship with them. I wonder if I've been embraced by the people in my circles because I'm a safe person who doesn't challenge their paradigm. Perhaps I benefit from the system because I don't threaten its parameters.
In my physical appearance I have the advantage of being just "feminine" enough. I'm petite and spritely, just about the opposite of someone you might picture trying to usurp authority. I've got some hips on me, but my chest is small. People might call me cute, but never sexy. (Sexiness is a terrible attribute to have as a Christian woman. Christians have an awful time with women's sexuality.) Also, I'm white. I'm like Tinker Bell, but more modestly dressed—not at all threatening.