The Struggle to Find a Mentor
If you still haven't found your ideal mentor, consider these new models of mentoring.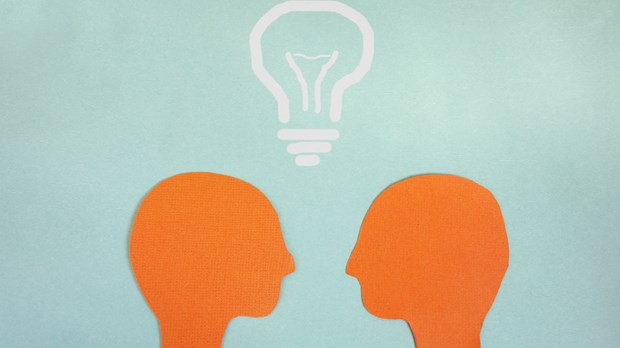 If you were to imagine your ideal mentor, what would she be like?
Let me tell you about mine. My ideal mentor would be a woman, at least a step or two ahead of me in life. She would be wise, discerning, and nurturing. She would be devoted to Christ, with a contagious faith. She would speak hard truths with gentle grace. She would also be a writer, offering insight and guidance for my writing, helping me to remain focused and centered. She would help me to grow as a writer, a leader, and a woman of God.
That's the kind of mentor I dream of having. She's basically a mix of Beth Moore, Mrs. Claus, and Jesus. And to date, I have never met her.
Or at least, she doesn't live close by.
That's the trouble with my ideal mentor: the qualifications are not impossible, but they are uncommon, and writers exist like pinpricks on a map. Unless you live in Chicago or New York or Nashville, there aren't large clusters of writers nearby. I don't have many writer friends in my vicinity, which makes the pool of available mentors quite small.
That isolation is common, not just for writers, but for evangelical women in leadership. Whether you write, work at a church, or lead a non-profit, women are often alone at the top. They have few female peers, and even fewer female role models, which is why many women harbor an unmet desire for mentoring.
This was true of many of the women I interviewed at evangelical seminaries last year. Student after student expressed her disappointment at the absence of mentors:
"I've never really had a mentor before, so I'm hoping that will happen."
"I've never had a mentor or anything like that. That's something that God and I have a little beef about."
"I didn't have a mentor reach out to me because I seem driven and passionate."
"I searched for a lot of mentors but they were not there, and I was getting frustrated."
One woman finally concluded, "One particular lesson God has taught me is that he is the one who mentors."
New Models of Mentoring
Among the women who did have mentors, many described non-traditional mentoring relationships. For instance, several women were mentored by older women in their church who had no experience in leadership, but were able to encourage them spiritually. As one student put it, "I have a mentor who is not in ministry. She's more like a personal mentor."