Three Lessons for Women in Ministry from Catherine Booth
The co-founder of The Salvation Army lived out her calling and left a lasting legacy.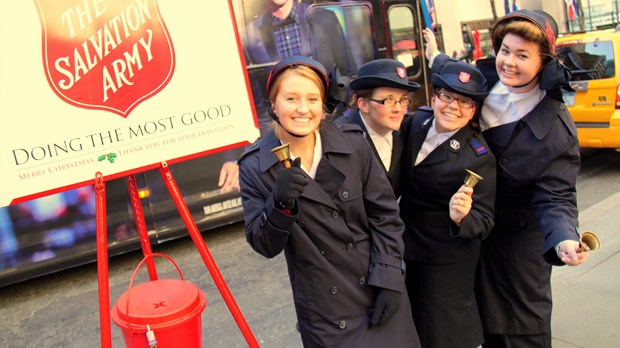 Catherine Booth was born in a small town in central England in 1829. The Victorian Age wasn't exactly the golden age for women. Yet Catherine was able to create a lasting legacy that we're reminded of every time we hear the bell ringers calling us to drop our coins in the red kettles of The Salvation Army.
Two things hugely influenced Catherine's formative years. She was born to Methodist parents, and her father was a Methodist lay minister. This laid the foundation for her faith.
Then when she was a teenager, Catherine suffered from a curvature of the spine. The only remedy at that time was bed rest, which gave Catherine the opportunity to read voraciously. She loved reading and reportedly had read the Bible through 8 times by the age of 12. During her forced rest, she read a great deal by Charles Finney and John Wesley, which fueled her desire for God to use her in a significant way.
When others condemned her for wanting a public ministry, she resolutely insisted they were wrong. And when she met William Booth in 1851, she found a man who not only shared her values and passions, but also encouraged her to use all the gifts God had given her.
Initially, her ministry was directed toward children, but she soon expanded her influence to adults. She began writing pamphlets about how women should minister alongside men and later spoke publically on the topic. She was very persuasive, proving a great teammate for her influential husband. When they began The Salvation Army in 1865, known then as The Christian Mission, William spoke mostly to those in poverty, while Catherine spoke primarily to the wealthy and influential. Catherine's speaking brought financial support that fueled their help for the poor. It's hard to say whether The Salvation Army would be what it is today without the support Catherine gathered during those early years.
Catherine's life and ministry should inspire those of us in church leadership today. Despite living in a time that held women back, Catherine obeyed God's call and successfully led a ministry that continues to impact people today. There are three lessons we can all take from her life:
Use the opportunities you're given.
Catherine faced health issues that would be devastating to most young people. At the time of life when most of us feel energized, she was forced to rest. But instead of spinning into despair, she used that time to expand her education. Though she lived at a time when women had few opportunities, she used every one that was available to her, namely reading. When she was finally well enough to minister, she did not despair that the only arena for women at the time was working with children. Instead, she accepted that ministry, doing it to the best of her ability. She embraced Colossians 3:23: "Work willingly at whatever you do, as though you were working for the Lord rather than for people."