Healing—and Leading—After Tragedy, Part Two
Recovering from trauma is possible, necessary, and sometimes very hard.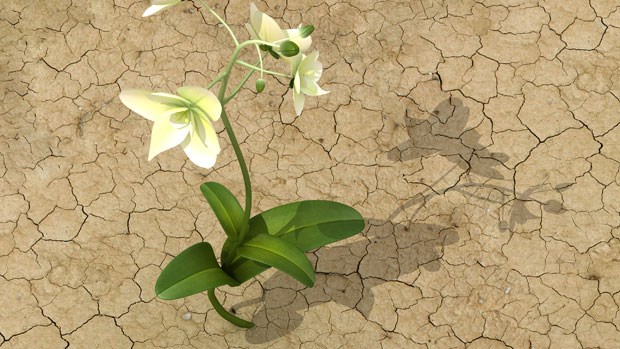 The days immediately after Rich's death were a blur. Hospital scans eased doctors' fears about internal injuries, so they released me. My parents took me home. I looked around my room, feeling hollow until I walked into our closet. His smell, his essence, was all over his clothes. I buried my face in his shirts and cried for a long time.
My practical mother recognized that I was not going to be able to sleep in my own bed and made up the futon in our home office. In spite of her efforts to get me to rest, I stayed awake that night.
My heart was in turmoil. Not only had I lost my husband; I felt abandoned by God. I lay grappling with my thoughts, trying to make sense of nonsense. I desperately needed to find some peace. After flicking on the desk lamp, I opened my Bible. A steely resolve filled me as I read about Job's faith. I made a head decision that would lead my broken heart in weeks to come.
I chose to believe that God was good, regardless of my circumstance. It was enough that Jesus died for me. He proved his love for me a long time ago. Nothing that happened could erase that truth. I took a shaky deep breath that morning, and my spirit was refreshed. My soul, however, was still shattered.
I made it through the funeral in a fog and then took several weeks off. I felt burdened by the teenage grief I had witnessed, and a sense of responsibility toward the young people. Rich had wanted to help these kids, and I couldn't abandon them. When I returned, I dove into my ministry responsibilities. This gave me a sense of purpose in spite of the death of my dreams. It kept me from imploding.
For several months, each morning I would wake up uneasy, trying to remember why things didn't feel right. Within a few seconds, the overwhelming sorrow came flooding back. If you face that kind of pain, you will do just about anything to make it go away. I cried and prayed frequently but couldn't find relief in that release.
I did my best for a while to ignore my emotions as completely as I could. I tried to shut down my feelings. I kept myself busy, avoided being alone. I connected myself with people who were so different from Rich that they wouldn't remind me of what I had lost. In my efforts to cope, I did a few things that I regretted almost immediately, some of them sinful, some just foolish. Even though I wanted to do the right thing, I felt like I was failing.
I had deep, defiant rumblings of anger inside. Sometimes I was angry with God, but more I was angry with Rich. I felt abandoned by his recklessness, left behind with hundreds of hurting teenagers while he casually strolled streets of gold. Most of all, I was angry with myself—that I didn't insist on a wiser plan, that I wasn't braver at the scene of the accident. I was disappointed that I wasn't handling this better.
I knew I was too broken to make any major decisions. I didn't have any heart left to make new plans. I felt lost without direction. I lived day to day, waiting, maintaining.
On the six-month anniversary of his death, I was in my office, trying to ignore the date. A song about loss came on the radio, and my grief hit me full-force. In a matter of seconds, I was curled in the fetal position under my desk, heaving with tears. Every feeling I had tried to avoid immersed me.
All of a sudden I was not alone. I was overwhelmingly aware of the presence of the Holy Spirit. I felt his love for me so vividly. As I reached for Jesus, I told him how much I needed his help with my hurt, anger, and disappointment. In that moment, something shifted and I felt my load lighten.
"If your heart is broken, you'll find God right there; if you're kicked in the gut, he'll help you catch your breath. Disciples so often get into trouble; still, God is there every time." (Psalm 34:18-19, MSG)
I cried myself out that day. As I wept, I felt God's peace begin to fill those broken places I had hidden. It was the beginning of a long recovery.
In the months that followed, I regularly wrote in my journal. I wrote prayers that helped me process my thoughts and feelings. I had private worship times that soothed my emotions as I focused on Jesus. Remembering who he is helped reassure me that I am not alone, that I am loved, treasured.
Keloid scars are thick, raised, sensitive scars from injuries that didn't heal right. If we avoid dealing with these parts of our hearts because it's painful and embarrassing, things won't fully heal. This can lead to soul scars of bitterness and hatred. It takes rubbing in the oil of the Holy Spirit regularly to soften those places and complete the healing.
Getting scars healed requires persistence and determination. It begins with realizing we are scarred and deciding we want to get better. Scars happen to us; they aren't something we intentionally create. As a result it's easy to feel powerless, victimized by circumstances that made the scar. Jesus provides healing so we don't have to go through life wounded or scarred. Jesus is not an idea or a moral code; he is real and his healing is tangible. When we believe that his love provides us with strength and wholeness, it does. Scars fade as we daily focus on Jesus, giving him our pain and our loss, as we choose to trust him for a better future. Sometimes we have to walk a journey of forgiveness to see those scars heal.
It didn't happen immediately, but healing began to ease through my heart. It wasn't microwave quick, but as I look back I can see how God orchestrated things in my life to guarantee my healing.
God surrounded me with the right people. My family lived far away, so my pastors made me part of theirs, including me in every family gathering. Amazingly, my pastor's husband died when she was 23. She knew exactly what I was facing and was able to offer me specific wisdom and guidance. My mother is a clinical psychologist. She helped me understand what everyone who grieves faces: denial and isolation, anger, bargaining, depression, and acceptance.
Great friends made space in their lives and hearts for me. These relationships were essential to my recovery. God will bring us the right people. If we look for them, we will see them. Relationships will bring healing only to the extent that we take off our masks around these people. Honesty and authenticity are essential. Sometimes we need to speak to a professional counselor if we get stuck in pain.
A year after Rich died, I was feeling more emotionally level. My thinking became increasingly peaceful. I realized that asking why only leads into an answerless downward spiral, so I focused my thoughts on moving forward.
A year and a half after Rich died, I was feeling more like myself again, laughing at normal things. Sad thoughts about Rich no longer intruded on my quiet moments, and the funny memories began to make me smile a little bit. I meditated on Bible verses about the goodness of God and his plan for my life.
As I let Christ into the dead places of my heart, he brought what only he can—resurrection.
While I was healing, and I couldn't dream for myself, God was dreaming for me. His plans for me would turn out to be far better than what I could have imagined for myself.
" 'For I know the plans I have for you,' says the Lord. 'They are plans for good and not for disaster, to give you a future and a hope' " (Jeremiah 29:11).
This article is continued here.
Anna Morgan has been in ministry for fifteen years and currently serves as a church consultant, speaker, author, wife, and mother. Anna's blog, "Church Girls Who Don't Bake Cupcakes," can be found at annarmorgan.com and information about her ministry at johnandannamorgan.com.