Worship in a Dynamic and Diverse Culture
An interview with Nikki Lerner, Worship Director at Bridgeway Community Church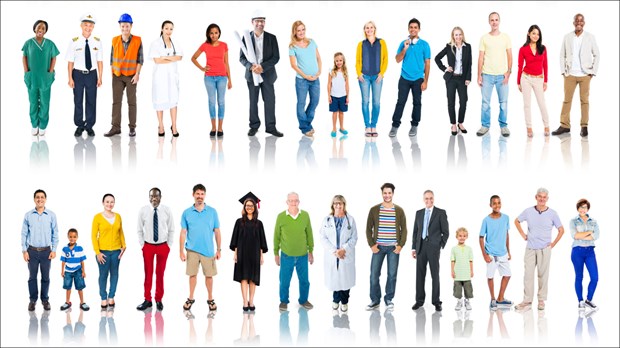 Nikki Lerner serves as the Worship Ministry Director at Bridgeway Community Church in Columbia, Maryland, under the leadership of Dr. David Anderson. She has the honor of leading worship for a thriving multicultural congregation of 3500+ people every weekend. In addition to leading worship, Nikki does extensive mentoring for pastors and worship leaders around the country. She is a contributing author to the Multicultural Ministry Handbook: Connecting Creatively to a Diverse World. She continues to consult for The BridgeLeader Network by helping organizations navigate racial reconciliation and matters of diversity in addition to speaking on issues concerning multicultural leadership, team-building, vocal training, and relationship-building.
First let me say that it is an honor to sit with you and I think the ministry work that you do is so very important for this critical time in American history. When we discuss topics like race, racial reconciliation, and diversity in the church, people are reminded of the estimation that by the year 2050, the racial and ethnic minorities will be the majority in America. Why is it important that we share this information with church leaders and train them concerning the challenges they will face when leading multi-ethnic and multicultural churches, organizations, and teams?
For one thing, it (meaning the changing demographics) is already happening. Also, I believe that the issue of diversity across racial and ethnic lines is God's kingdom issue and not just a nice thing to talk about. God cares about people. I have been married to my husband, David, for 14 years, and as an interracial couple, we joined Bridgeway because we wanted to be members of a church where people didn't stare at us when we walked through the door. Interracial marriages are a reality and multi-ethnic children are a reality, and both are beautiful pictures in God's sight. So I do believe that church leaders have to ask the question concerning who they are welcoming—and not simply tolerating—in their congregations.
I am thankful for Dr. Anderson's leadership and intentionality to this end. As an African American male, he is in a devoted marriage to his Korean wife, and together they planted Bridgeway Church a nondenominational, multi-ethnic vision.
I know that Bridgeway is doing great things in our nation's capital. Can you tell us a little bit about the culture of Bridgeway, the worship services held there, and your transition into leadership?
Dr. Anderson and a team of dreamers started building Bridgway Church in 1992. What began as a small community of 150 people who shared Jesus with their neighbors, coworkers, and friends is now a congregation of over 3,000 members representing 52 different nations. The atmosphere at Bridgeway is fun and we value the creative arts, which are practiced throughout our worship services. Bridgeway is a place of grace and healing. Because of the culture of our congregation, it is important for us to reflect diversity in our leadership teams.
I have been officially leading worship and building the worship team since 2006. We use worship as a tool to honor culture. Because we are regularly on the platform, it is important that we are intentional about welcoming people and honoring culture by properly singing songs in the various languages that are represented at our church and not simply singing the songs that are popular on the Christian or gospel radio stations.
Bridgeway also has a culture of identifying and training up leaders. I was plucked out and coached into my current full-time ministry position. I had proven myself as a faithful layperson, which allowed me to earn the trust of my pastor and church leadership so that has also made my transition into leadership easier. Because someone took the time to prepare me and because we have team-centered ministry, I am intentional about doing the same for my team.
I understand that team-building requires relationship-building, which is critical in our ministry context. We regularly ask questions about the things that we do or don't do. We may ask, "Is this a good representation of who we are and who we want to be as a faith community at Bridgeway and beyond?" During these times of contemplation, we also consider any gaps that may need filling in our ministry and team. As a team, we earnestly seek to submit to each other out of reverence for Christ. We seek to increase cultural awareness and celebrate the diverse fabric of our church all of the time. We are reminded again and again that Christ is for all and even on the 50th anniversary of Dr. Martin Luther King's dream, we remembered that his dream was for everyone.
You can connect with Nikki through her official website, www.nikkilerner.com, and Bridgeway at www.bridgewayonline.org.
Natasha Sistrunk Robinson is a writer, inspirational speaker, leadership and mentoring trainer, and human trafficking advocate. She received her M.A. in Christian Leadership from Gordon-Conwell Theological Seminary (Charlotte) in May 2014, with concentrations in prayer and fasting, racial reconciliation, and biblical justice. Natasha has over fifteen years of experience leading and mentoring in personal, professional, and church settings. Connect with Natasha through her official website, blog, Facebook, or Twitter.