3 Ways to Fight Back with Joy as You Lead
It's a potent weapon for life's battles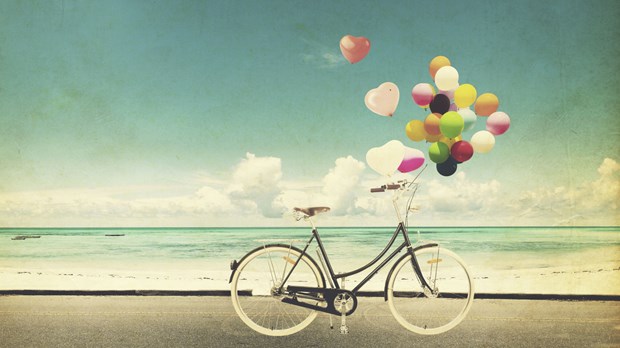 3 Ways to Fight Back with Joy as You Lead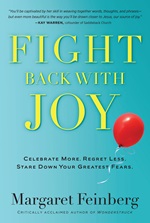 Image: Worthy Publishing
What begins as a gift soon becomes a grind.
Endless demands. Pressing deadlines. Unexpected interruptions.
The pressure to perform and produce can leave us feeling weary in the marrow of our being. The joy designed to grow into sweet plumpness soon shrivels. Smiles become forced. Sparkling eyes grow dim.
Those closest to us see the shift long before we recognize it in ourselves. Perhaps this is one reason Paul asked, "Where is that joyful and grateful spirit you felt then?" (Galatians 4:15)
All leaders—no matter the role or responsibility—are susceptible to losing their sense of happy certainty in God. This becomes all the more acute when your workplace or those you loved or you yourself are faced with sudden loss, pain, suffering, or death.
In my Fight Back With Joy book and Bible study, I share what began as a journey of joy and soon became a terrifying expedition when I was diagnosed with cancer. Tortured alive through brutal experiments, joy felt so out of reach. But somewhere along the way, I discovered that more than whimsy, joy is a weapon we use to fight life's battles.
Whatever battlefield you find yourself on in life—as a person whose joy-o-meter has bumped down a notch or burned out completely, or if you're in the fight of your life—here are three ways you can begin to fight back with joy as a leader and encourage others to do the same.
1. Sidle up to the Lighthearted. With all the responsibilities of work, it's easy to become task-oriented and give into a get-'er-done, check-it-off-the-list mindset. Everything and everyone can soon become projects. Any sense of levity soon disappears. That's why it's so important as leaders to carve out time with people who remind you not to take life, ministry, or yourself too seriously.
Who tells the best jokes, makes you laugh the hardest, and lives as a bundle of joy? Make a list of names. Even if the list is short, pick up the phone and schedule some time to get together and just laugh. Enjoy each other. Allow their lightheartedness to rub off on you. Take an hour to hang out with a young kid and play. A five-year-old usually has oodles of joy and loves to share. Make time for the happy-go-lucky of life to breathe delight into your soul.
2. Create a Portal of Praise. In Philippians 4:4, the Apostle Paul instructs us to "Always be full of joy in the Lord." When the situations and circumstances we're facing take our joy, we can still find the refuge of divine delight by reflecting on the faithfulness of God. Though everything spirals out of control, God remains on the throne. Though our emotions tell us give up and run away, Jesus invites the most battle-weary to sit in the seat closest to him. Though we have no words to offer God, we can still give him our song.