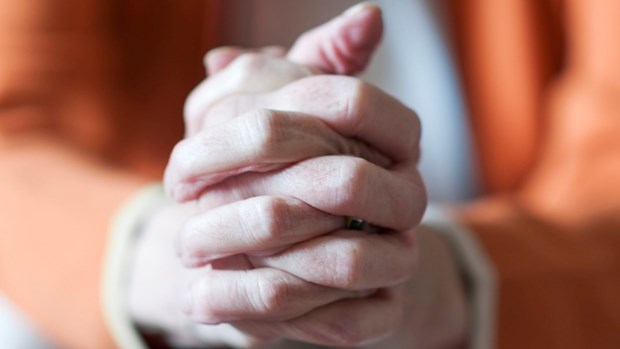 When I helped my husband plant a church 30 years ago, I wanted to bathe the effort, and especially the people, in prayer. I felt that unless God was intimately involved in each person's life, little we did would matter.
In the early days of our church, we were only about a dozen or so families, so it was fairly easy to pray specifically for each of them. I would often ask them about needs they had so I could pray for them.
However, when we began to number in the hundreds, I quickly became overwhelmed with needs. To help deal with that, I formed a prayer group and a prayer chain to cover those specific requests. These greatly helped me share the burden of those appeals, and I felt the weight lift from me personally.
This worked for years, but, eventually I became so weary with requests that even when I shared the burden with others, the prayer requests began to slowly rob me of my joy. I'm an empathetic person who is able to easily feel the suffering of others, so I'd see someone who had a heavy burden and I'd immediately feel the pain they were going through. As I took on more and more of other people's problems, I began to become so involved in the details of their lives that it was as if I was going through their troubles with them. Yes, we are supposed to "Rejoice with those who rejoice, weep with those who weep" (, ESV), but I felt I was doing a lot of the latter and not much of the former. And the bigger our church got, the worse I suffered over everyone's deep burdens.
I also noticed something else about prayer requests. Rarely does anyone ask for prayer for the things I wanted to spend my time praying for. I would have gotten up and danced for joy if someone had asked for prayer because they wanted to share Christ with a friend or because they were starting a Bible study and wanted to see it flourish. Instead we were inundated with requests for ill people. For example, this last week people asked for prayer for a relative to overcome stomach pain from chemo, another relative who is learning to walk again after an accident, for someone's dentures to be comfortable before they go on a trip, that a neurologist will be able to diagnose what is causing a strange neuropathy, and for a colleague whose son was struck and killed by a train.
I'm not minimizing those horrible things—they are deep needs the church needs to recognize and empathize with, but if that's the only kind of requests a prayer team gets, they eventually become burdensome. So I was losing my joy in prayer and felt it had become a heavy load. And not only that, but I rarely saw answers to those prayer requests.