Finding God's Strength in Our Weakness
We do not win battles on our own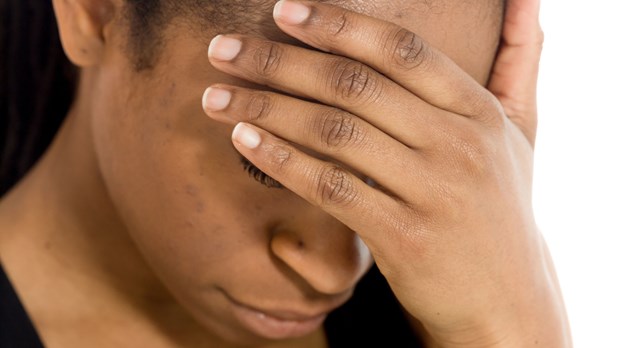 I have a long history of denial—of masking my weaknesses and soldiering on. I'm not exactly sure how or when I learned this paradigm or, more importantly, why I believed it was somehow more spiritual than other options. It worked as both a ministry model and a lifestyle until just a few years ago.
I had battled fibromyalgia for nearly a decade. In the midst of the fight, I gained back some of my strength and mobility and then made peace, for the most part, with my new limitations. Then another equally perplexing issue surfaced.
While in Virginia on a photography assignment, I woke up with unbearable pain in my left shoulder. I assumed I must have just slept on it oddly, popped some Motrin, and embarked upon my day. After 30 minutes, rather than subside, the pain increased. For days. Two months later, the shoulder specialist delivered his diagnosis: "Adhesive capsulitis, also known as frozen shoulder. You can expect excruciating pain for six months. It should gradually diminish, but it may take two years to regain mobility of the joint. Any questions?" I drove home stunned.
In a matter of weeks, I could not raise my arm above my waist. I had to sleep sitting up at a 45-degree angle to ease any pressure on the joint. And in truth, I no longer slept but napped because the intensity of the pain necessitated icing every two hours. I could no longer carry my cameras. I couldn't even fix my hair. This all happened less than a month before the start of the six-month healing program my husband and I run at church. My first instinct was to back out, to simply tell my team and the participants that due to an unexpected illness, the program would be cancelled for the year.
Later that week, as I was reading 2 Corinthians, Paul's words leapt off the page. The great apostle recounted an exchange with God regarding the "thorn in his flesh:" Three times I begged the Lord to take it away. Each time he said, "My grace is all you need. My power works best in weakness." So now I am glad to boast about my weakness, so that the power of Christ can work through me (2 Corinthians 12:8-9).
Emboldened by this passage, I confessed to my team that I harbored serious doubts about my ability to pull off what the coming six months would require. Rather than minimize the situation or control my emotions—my default—I wept before them. As they rallied around me, praying, offering empathy, and ultimately cooking meals for our family during the entire season, I felt my resolve strengthen and my doubts fade. My shoulder still ached and mobility did not suddenly return, but God unequivocally won this battle. We carried out the program, one of the best in memory.
During this same time period, God reminded me of Joshua's battle against the Amalekites. In case it's been a while since you've read Exodus 17, the Israelites could only press forward when Moses held his staff above his head. A peculiar strategy, but God seems to relish supernatural displays of power that mankind cannot take credit for. Inevitably,
Moses' arms soon became so tired he could no longer hold them up. So Aaron and Hur found a stone for him to sit on. Then they stood on each side of Moses, holding up his hands. So his hands held steady until sunset. As a result, Joshua overwhelmed the army of Amalek in battle (Exodus 17:12-13).
This passage reduces me to tears and deeply heartens me. Moses, with his companions holding his hands toward heaven, embodied strength in weakness. This example of an ordained leader, committed to God's battle plan and yet humble enough to allow others to help him, gives me permission to admit my needs and ask for help. Like Moses, I needed others to hold up my arms, literally and figuratively. In this season, my husband and sons, my friends, and ministry partners became my Aaron and my Hur.
Since then, God has used other unexpected situations to pull back the corners of my facade, giving me access to my buried heart. Though I still prefer denying my limitations and not relying on others, I know that's no longer an option. No amount of deception or stoicism can make us less needy. In fact, until we are willing to consistently acknowledge our needs and ask for help, we will not be able to win our battles and move forward on the road to wholeness and holiness.
Those we lead need to see that we're limited. (In fact, I'm quite confident they already do.) By admitting our weaknesses, needs, and limitations, we invite others to stand shoulder to shoulder with us rather than follow along in our shadow. And perhaps most importantly, when we stop pretending we're invincible, we agree that all battles are won by God's strength. Not ours.
Dorothy Littell Greco spends her days writing about faith, encouraging others as they pursue Jesus, making photographs of beautiful things, and trying to love her family well. You can find more of her Words & Images @dorothygreco.com or follow her on Facebook: www.facebook.com/DorothyGrecoPhotography.