Move Forward in Faith
Let fear motivate you to accomplish your purpose.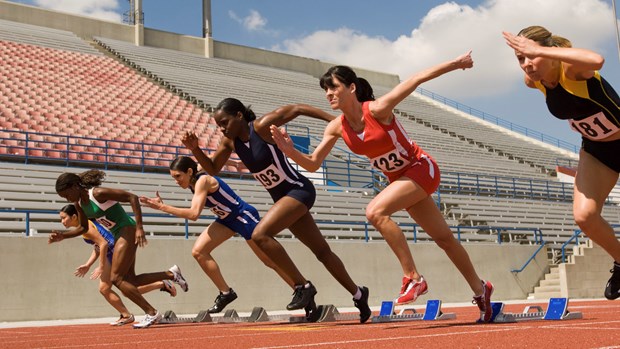 Fear is not a component of progression. When we become intimidated by things that are ahead, we put the seed of doubt in our minds. We start to question our decisions, actions, and plans—resulting in procrastination. The ordinary type of procrastination is the action of delaying or postponing something. When fear comes into that equation, the time becomes even more prolonged, resulting in years of delaying or postponing. Years of procrastination can result in depression, worthlessness, anger, regret, and blaming others for our own faults and shortcomings.
It took me a long while to walk this Christian lifestyle because I was fearful. I was intimidated by the thought of letting God down by some of my own selfish actions that were not pleasing in his sight. Indeed we are to fear God alone, but this was the type of fear that made me feel as if I was unworthy to step foot on holy ground. I was hurting myself more than helping. My conscience convicted me to a point that I almost lost my mind. I was struggling with where God wanted to take me versus where I thought I wanted to go. Anytime that you straddle the fence of living right for Christ and attempting to be validated by worldly conformities, it is always a battle that only you can fight. Fighting with fear leaves an open door for a loss.
I thought that I would be judged by other Christians on behalf of the way that I talked or the way I lived. I thought that no one would want to hear what I had to say about anything in life when it comes to God because I truly felt unworthy. My self-confidence and self-esteem were at their lowest in life. I could not offer anything else to God besides what I had in me. I absolutely had nothing. I was lost, confused, and needing answers, but then he took me in just the way I was.
Ephesians 2:4-6 tells us "But God is so rich in mercy, and he loved us so much, that even though we were dead because of our sins, he gave us life when he raised Christ from the dead. (It is only by God's grace that you have been saved!) For he raised us from the dead along with Christ and seated us with him in the heavenly realms because we are united with Christ Jesus." As much motivation and encouragement as we receive during our Sunday worship at church, they do not mean a thing if we are ignorant to implementing them in our daily lives.
Fear prevents some of the best things from hitting the surface of life. Isaiah 41:10 says "Don't be afraid, for I am with you. Don't be discouraged, for I am your God. I will strengthen you and help you. I will hold you up with my victorious right hand." Numbers 23:19 tells us, "God is not a man, so he does not lie. He is not human, so he does not change his mind. Has he ever spoken and failed to act? Has he ever promised and not carried it through?"
If God is not like man, and he cannot lie, then who are we to doubt him by having fear? We can always think about fear in life on a general scale of things, such as fearing to fill out job applications, fear of having that much-needed talk with our spouse after 13 years of marriage, or leaving that stressful job because we fear that we are unable to find something else. In all given situations, fear can prevent progression.
Considering that we are leaders, let's think on a greater scale of fear. What if fear kicks in at the time when God has called you to a higher purpose in life? He asks you to do things that only you know of. Do you deny his calling because you fear what others may think? Do you ignore his calling because you fear you are unworthy? Do you procrastinate on the things that he has asked you to do because you fear that you will leave your favorite people behind?
Second Timothy 1:7 says "For God has not given us a spirit of fear and timidity, but of power, love, and self-discipline." Fear comes from a place of failures. Failures are made to disappoint us and discourage us from moving forward in life. When we allow fear to enter our present and dictate our future, we are allowing our past to relive itself all over again.
What if we replace fear with faith? Standing against our adversities with faith leaves an open window for victory. Thinking positive in all situations removes that glimpse of fear in our efforts. Fear has no victory in the life of Christ. If God is for you then he is more than a whole world against you. At some places in life we are meant to feel the pains of failures. If we continue to keep that same pain in every task that we attempt to accomplish, it could ruin the joy in living.
Hurts and pains are only temporary. James 1:2-4 says "Dear brothers and sisters, when troubles of any kind come your way, consider it an opportunity for great joy. For you know that when your faith is tested, your endurance has a chance to grow. So let it grow, for when your endurance is fully developed, you will be perfect and complete, needing nothing." Fear will always have a place in life, but it is where we rarely look. That place is simply under your feet!
Deidra Fulsom is founder and president of Sisters Yielding Righteousness Under Pressure in Memphis, Tennessee. We encourage and motivate women to live a healthy lifestyle in spite of obstacles that may stand in their way.